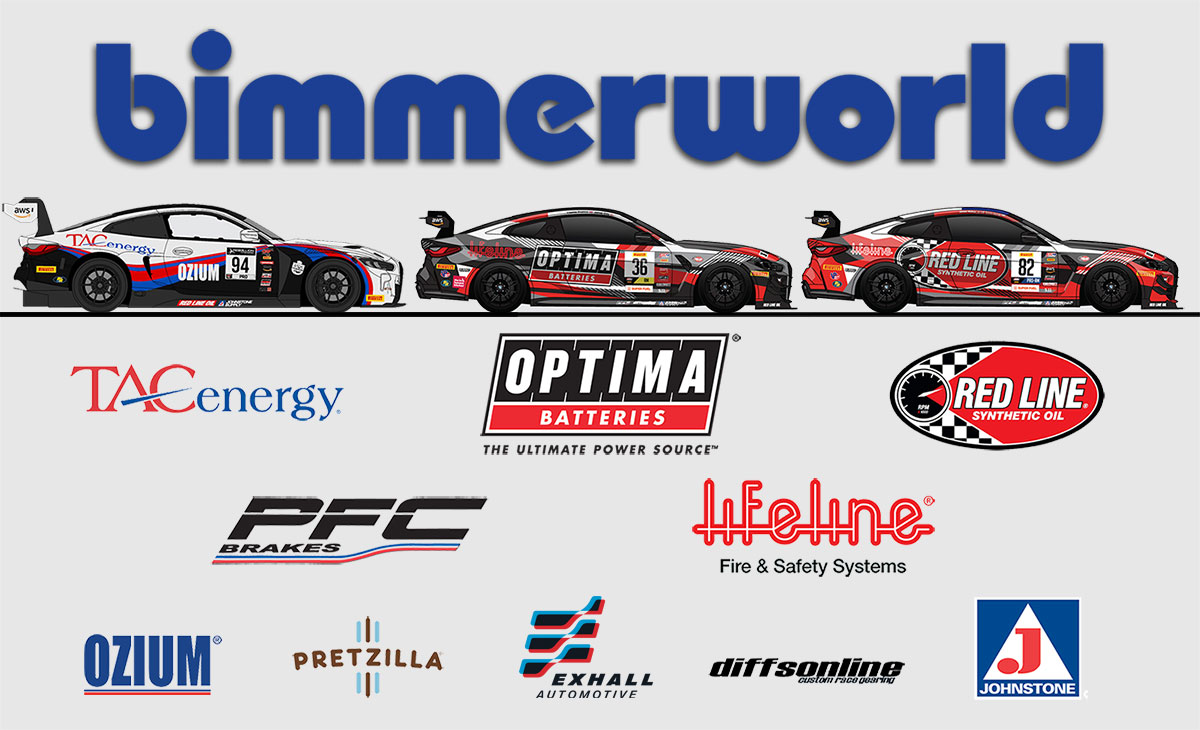 BimmerWorld Racing 2023 SRO Season Announcement: March 2, 2023

BimmerWorld Racing is proud to announce its return to SRO Motorsport America bringing two brand new BMW Motorsport G82 M4 GT4s to compete in the Pirelli GT4 America championship and a BMW M4 GT3 returning in Fanatec GT World Challenge America Powered by AWS for the 2023 season.
Coming off a very successful 2022 season in the GT4 America AM series, winning seven of the 14 races, the driver pairing of James Clay and Charlie Postins will return as teammates looking to repeat their performance and clinch another championship. They will be piloting the brand new No. 36 OPTIMA Batteries / Lifeline Fire & Safety Systems USA BMW Motorsport G82 M4 GT4. "After the success of last year it just made sense to do it all over again with Charlie. New car with new challenges, but same teammates and the same goal of a championship in 2023," Clay continued. "After five successful years racing the F82 M4 platform the team is eager to get the new G82 on track and get to work."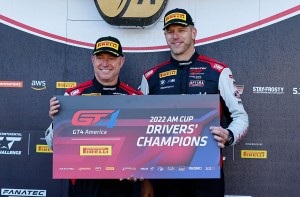 Bill Auberlen and Chandler Hull will be returning to SRO America with BimmerWorld Racing for their second season in the No. 94 TACenergy / OZIUM BMW M4 GT3. Bill and Chandler had a strong showing in 2022 with podiums at all six rounds of racing and capped it off with a win at the Intercontinental GT Challenge Indianapolis 8 hour making that three years in a row for the BimmerWorld team. "Bill and Chandler are fantastic in the GT3 platform, and we are excited to see the true potential of this car in 2023 after an inaugural season where BMW often struggled with the balance of performance," Clay added.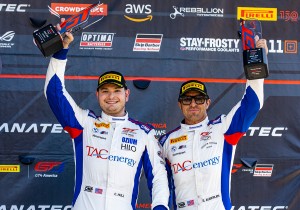 James Walker, Jr. returns for his fourth season with BimmerWorld Racing sharing the No. 82 Red Line Oil / Lifeline Fire & Safety Systems USA BMW M4 GT4 with a new driver to the BimmerWorld family, Tyler McQuarrie. Tyler has been racing for almost 25 years and has won in multiple different categories ranging from formula cars, stock cars, sprint cars, drifting, off-road, and sports cars. Sports car racing has been his main focus the majority of his career and has multiple poles, wins, and the 2019 IMSA GS Championship to show for it. "I've raced against Tyler for multiple years and worked with him extremely effectively in our Lifeline business for the last year and change," Clay continued. "James Walker is back for his fourth year with BimmerWorld, and I think this should prove to be a strong pairing and a championship contender."
The BimmerWorld Racing team is supported by the following sponsors: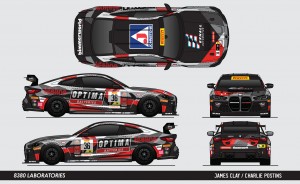 No. 36:
OPTIMA Batteries – The Ultimate Power Source. Unbeatable starting power, light weight, superior cycling capability, and extreme resistance to the most common causes of battery failure make the OPTIMA Battery our choice for our own BMW. OPTIMA also delivers the innovative OPTIMA Chargers Digital 400 and 1200 Battery Chargers for all automotive and marine batteries.
Lifeline Fire & Safety Systems – Leading manufacturer of fire safety equipment and fire safety systems to the motorsport industry.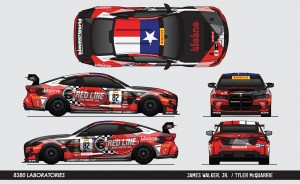 No. 82:
Red Line Synthetic Oil Corporation – Manufacturers of more than 100 high-end lubricants that have the reputation of performing better than any other product on the market, regardless of price. Using cutting edge technology, Red Line responds to the technical challenges of today's performance industry utilizing knowledge gained from racing to create high-performance products for track cars and street vehicles alike.
Lifeline Fire & Safety Systems – Leading manufacturer of fire safety equipment and fire safety systems to the motorsport industry.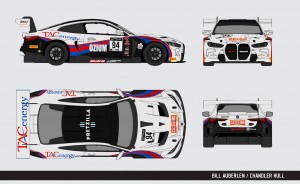 No. 94:
TACenergy – One of the largest independent wholesale fuel distributors of refined petroleum products in the United States. With an extensive supply network across the U.S., as well as regional sales offices across the country, TACenergy can service almost any customer's fuel needs.


Core BimmerWorld technical partners include:
PFC Brakes – Leading brake friction and component manufacturer.
Diffsonline – Provider of differentials and driveline expertise to meet the demanding needs of customers, from street machines to professional race teams.
Additional team sponsors include:

Johnstone Supply – The top cooperative wholesale distributor in the country and a recognized national leader in the HVACR industry.
Exhall Automotive -Offers bespoke design realization services to OEM's and Start ups alike. With over 20 years of experience in many of the top design studios of the world Exhall Automotive excels in offering efficient design services in a turn key fashion to meet the demands of today's cost conscious manufacturers.
Ozium – Clinically proven air sanitizers that eliminate, not mask, odors.
Pretzilla – The pioneer in fresh, soft pretzel bread.
FOLLOW BIMMERWORLD AT: https://www.facebook.com/bimmerworld
STAY UP TO DATE WITH BIMMERWORLD NEWS AT: http://www.bimmerworldracing.com
ABOUT: BimmerWorld is renowned as a leader in BMW aftermarket and tuning expertise, with operations spanning from stock, aftermarket, performance and racing parts sales and development through racing from club to professional levels. BimmerWorld Racing competes with the BMW Motorsport M4 GT3 and M4 GT4 in North America in both SRO and IMSA Championships, where the Virginia-based outfit has become a frequent winner and championship contender.