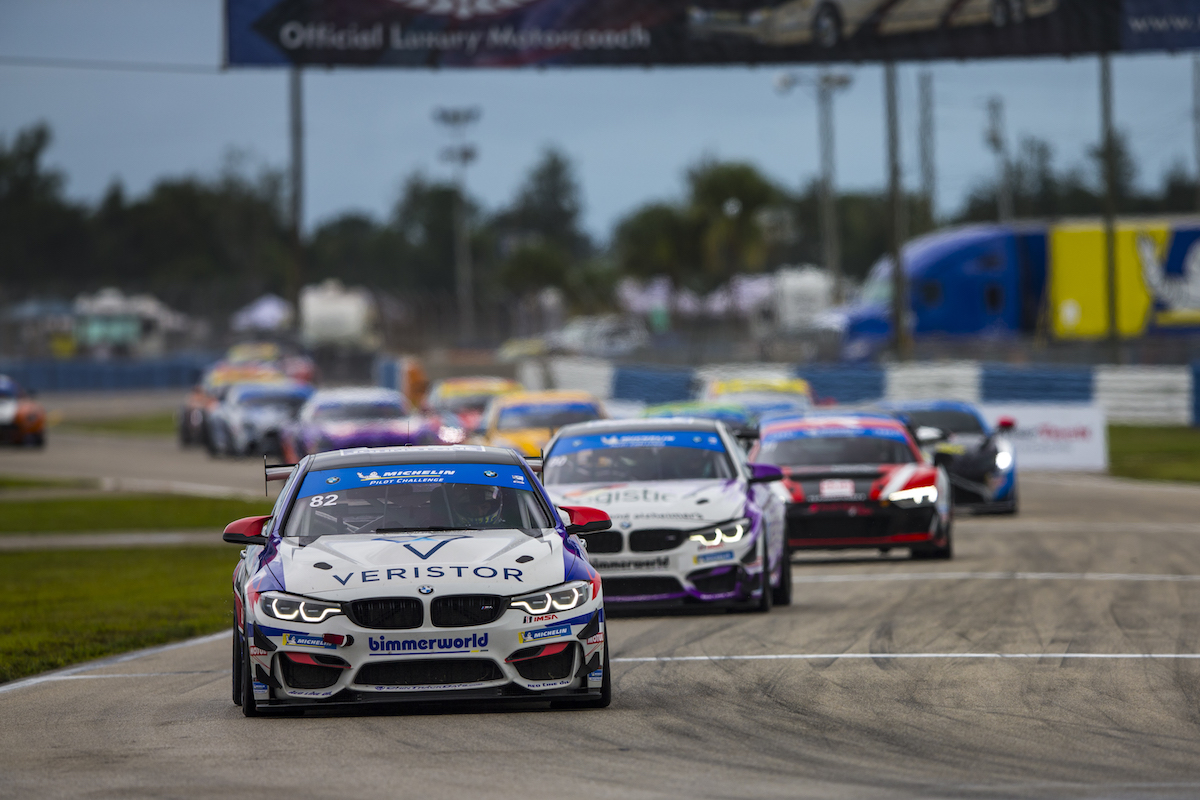 The last time the BimmerWorld Racing team strapped into their pair of IMSA M4 GT4s was back in January for the season opener at Daytona. Since then, a lot has changed in the world, but the desire to go racing only got more intense as time passed. Finally, the date was set and the freshly wrapped BimmerWorld hauler was headed south for Round 2 of the IMSA MICHELIN Pilot Challenge at Sebring International Raceway.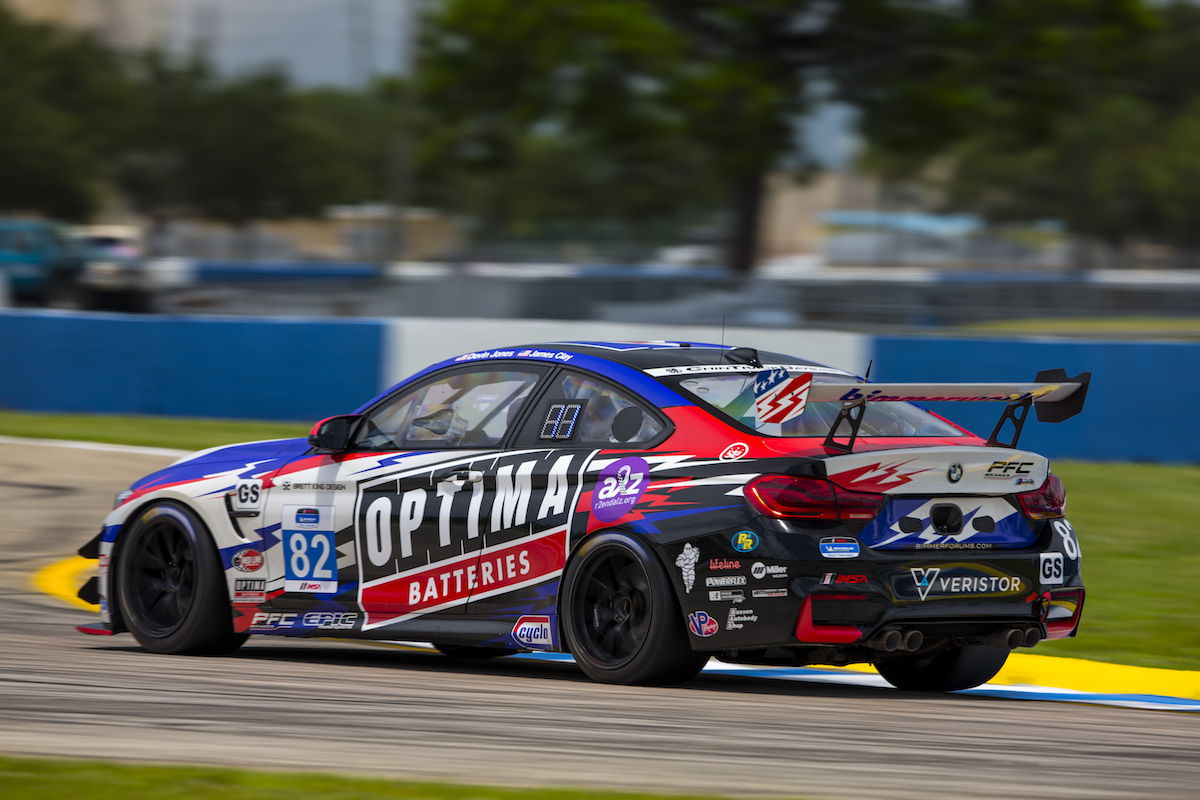 Florida in July means HEAT – and lots of it. That heat started causing some issues in the No. 80 Racing 2 End Alzheimer's M4 during its first outing, and the very uncharacteristic overheating problem plagued the car throughout the entire day, causing its pace to be slightly off what it was capable of. Drivers Nick Galante and Dillion Machavern tried to make the most of their sessions while working on the car's chassis, attempting to optimize the car they had under them. With a drastically shortened schedule, qualifying was the morning of the race. The BimmerWorld team worked feverishly to get the overheating under control, and that effort resulted in Nick Galante thankfully having a cool and happy M4 GT4 to drive during qualifying.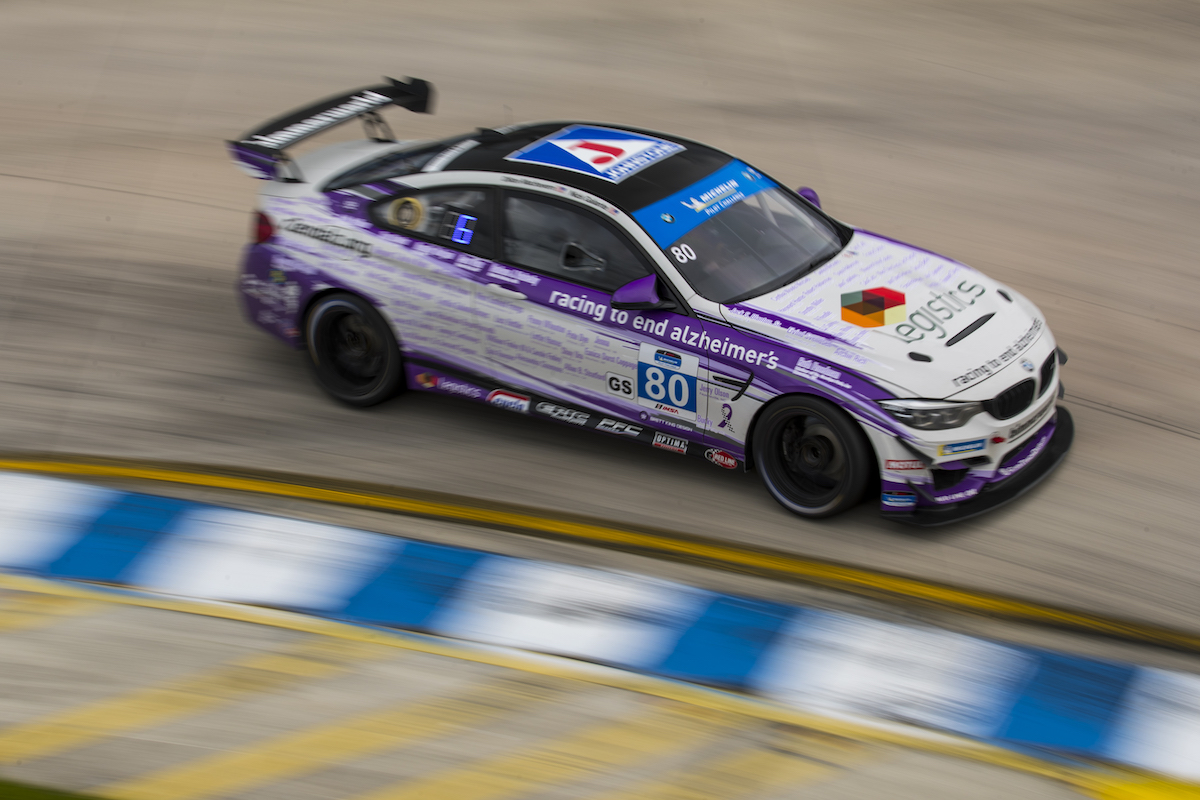 The No. 82 OPTIMA Batteries M4 GT4 of James Clay and Devin Jones had an equally frustrating time at Sebring. A fuel supply problem created an extremely unhappy BMW to drive. The No. 82 also had to deal with limited testing time due to the abridged schedule, and that meant very little time to test fixes. James qualified the No. 82 in the tenth spot, with his teammates in the No. 80 behind him in eleventh.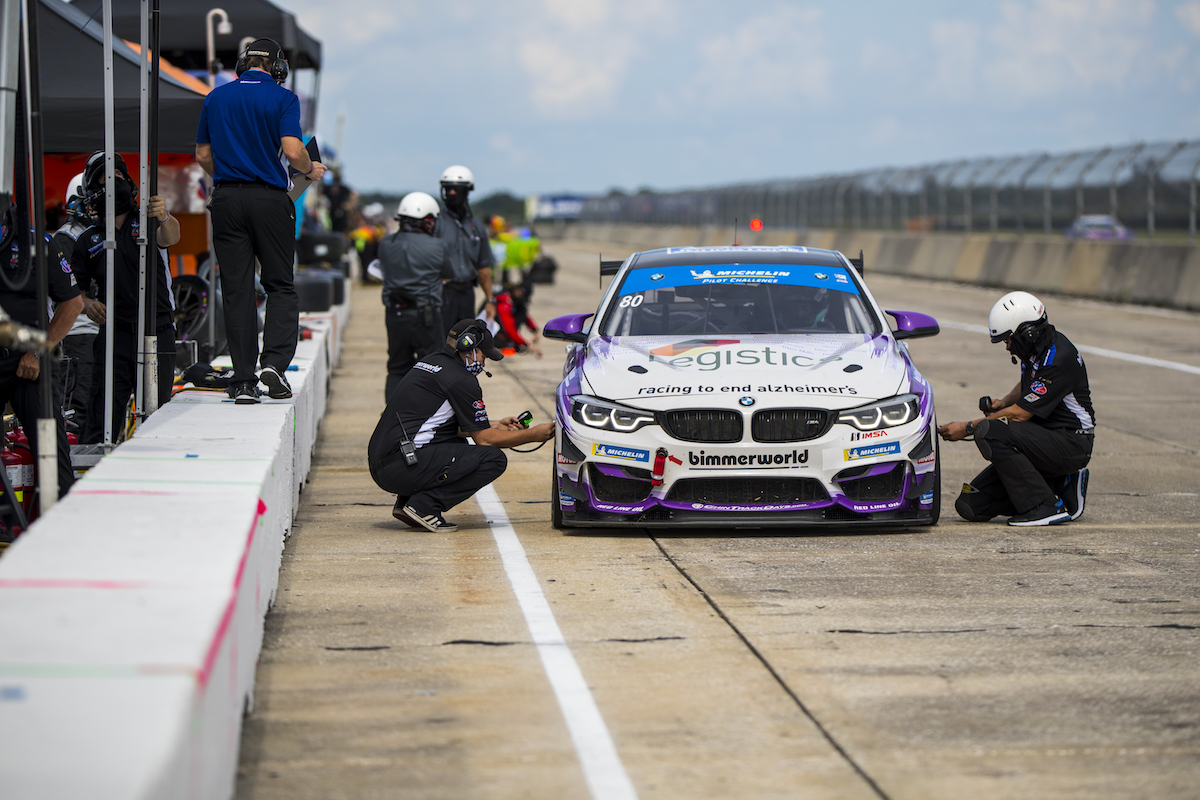 The race was later in the day and would be determined more by weather than on-track racing. Just fifteen minutes after the green flag, the first round of bad weather hit and brought the entire field into the pits due to lightning strikes close to the racetrack. Even still, in those short fifteen minutes, both BimmerWorld Racing M4 GT4s gained 3-4 positions and were looking for more. After almost an hour and a half of downtime, the race finally restarted with everyone scrambling to pick their pit strategy. With the No. 82 still experiencing fuel issues, it appeared the No. 80 would be charging to the front.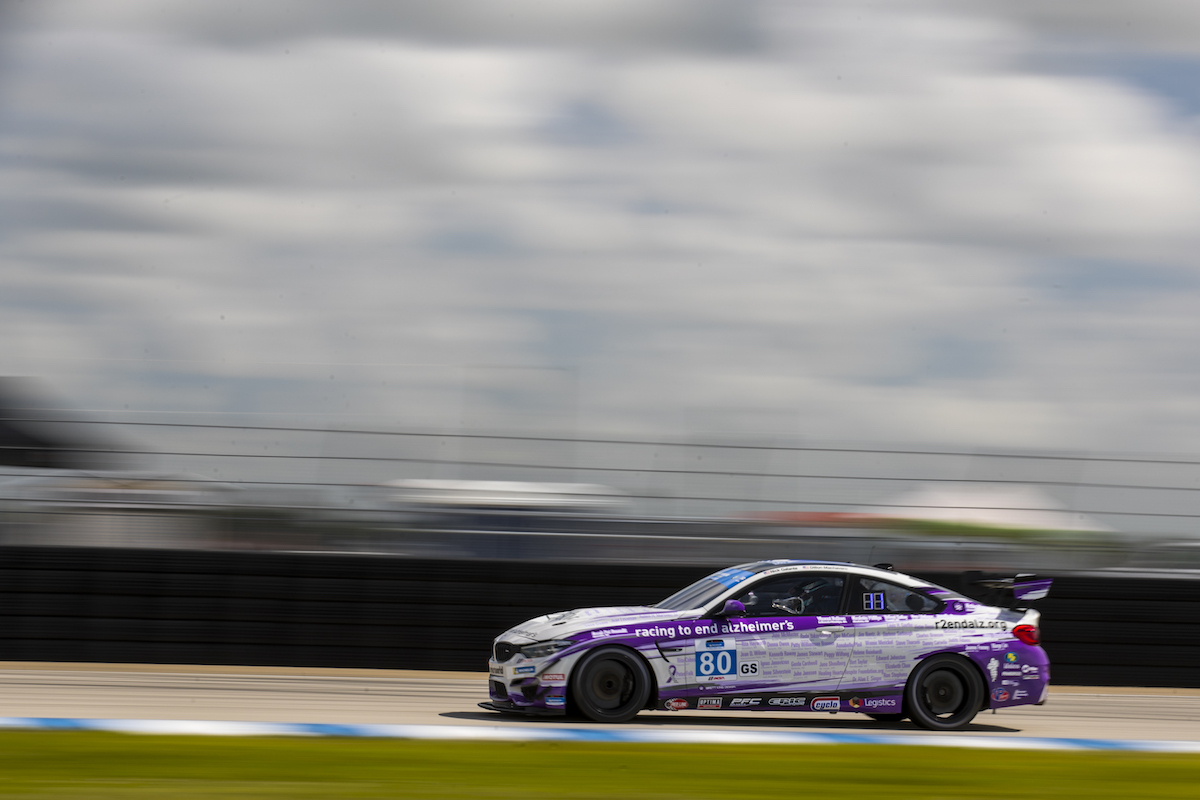 Sadly, the No. 80 never got the chance to battle it out at the end of the race, as a second round of storms rolled in with more lightning and the race ending under full-course caution. Final finishing positions were P7 for the No. 80 and P10 for the No. 82 car.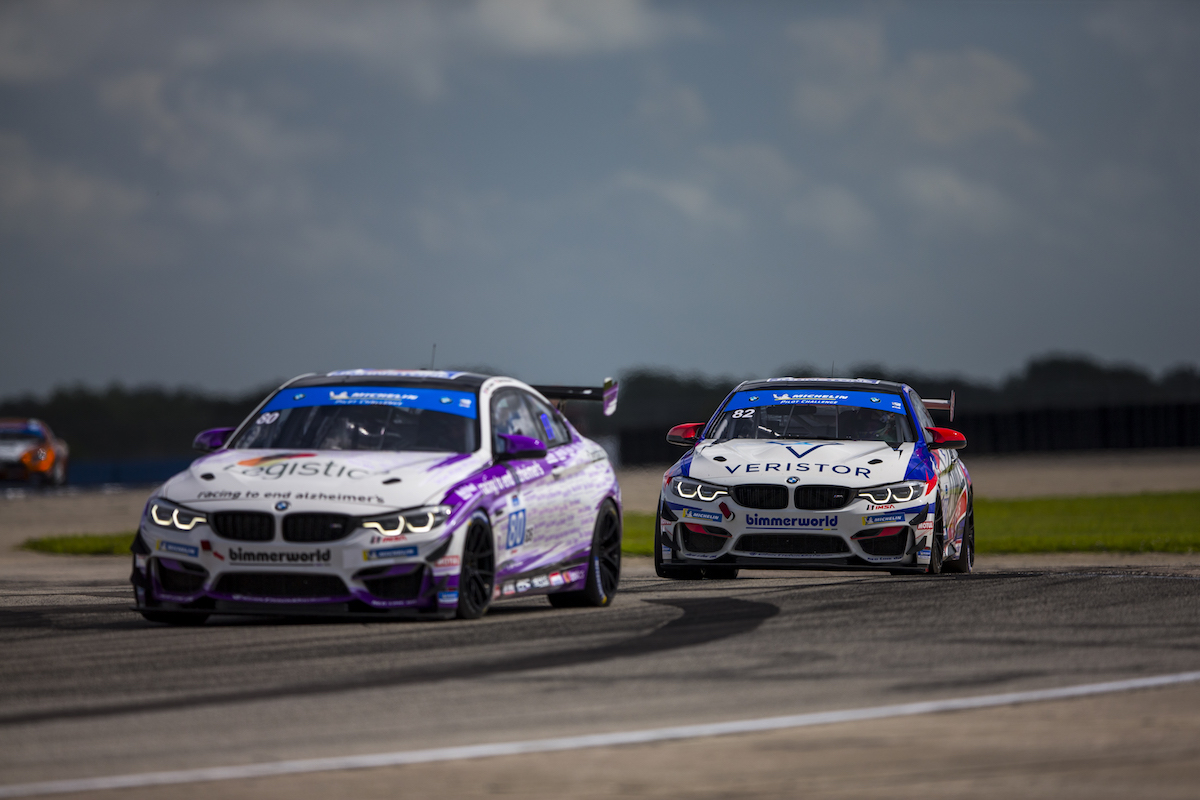 Round 3 of the IMSA MICHELIN Pilot Challenge takes BimmerWorld to Road America in Elkhart Lake, WI on Saturday, August 1, 2020.
FOLLOW BIMMERWORLD AT: https://www.facebook.com/bimmerworld
STAY UP TO DATE WITH BIMMERWORLD NEWS AT: http://www.bimmerworldracing.com