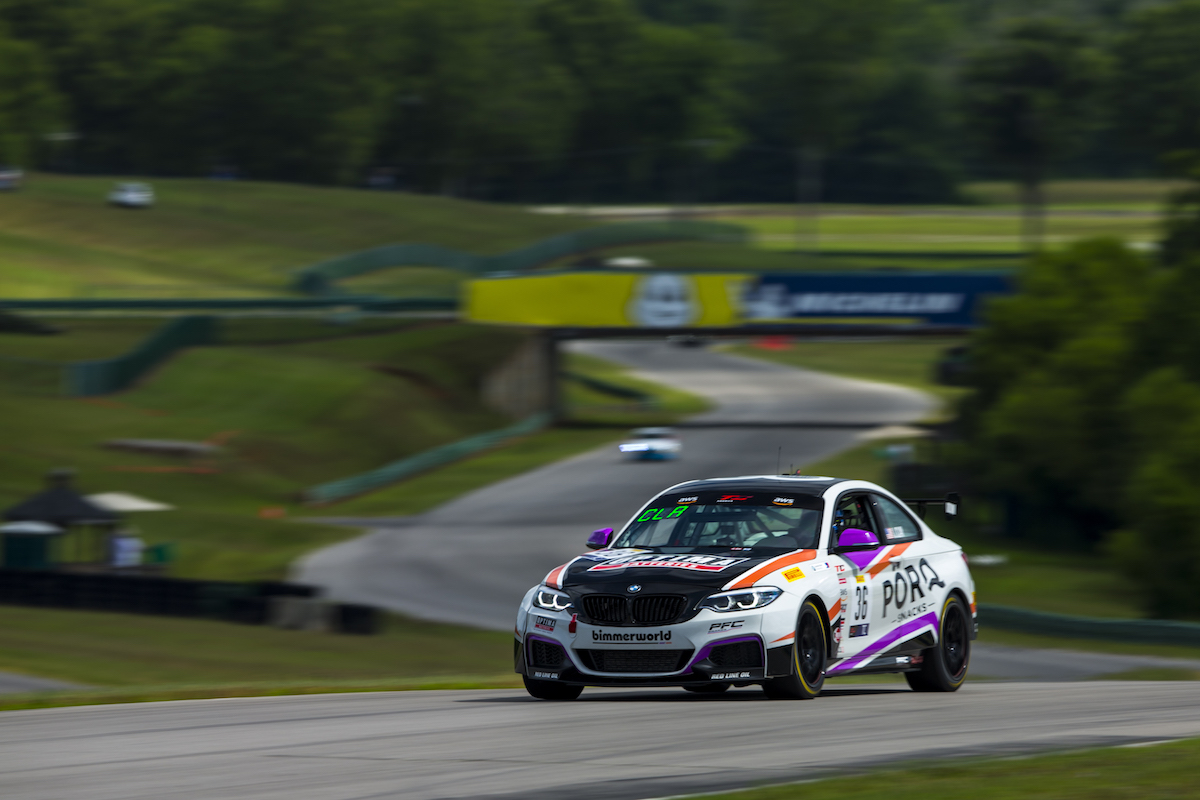 After a four-month break from racing, the BimmerWorld Racing team was eager to get back to work. Thankfully for them, they got back into the swing of things at their home track of VIRginia International Raceway for the SRO Championship.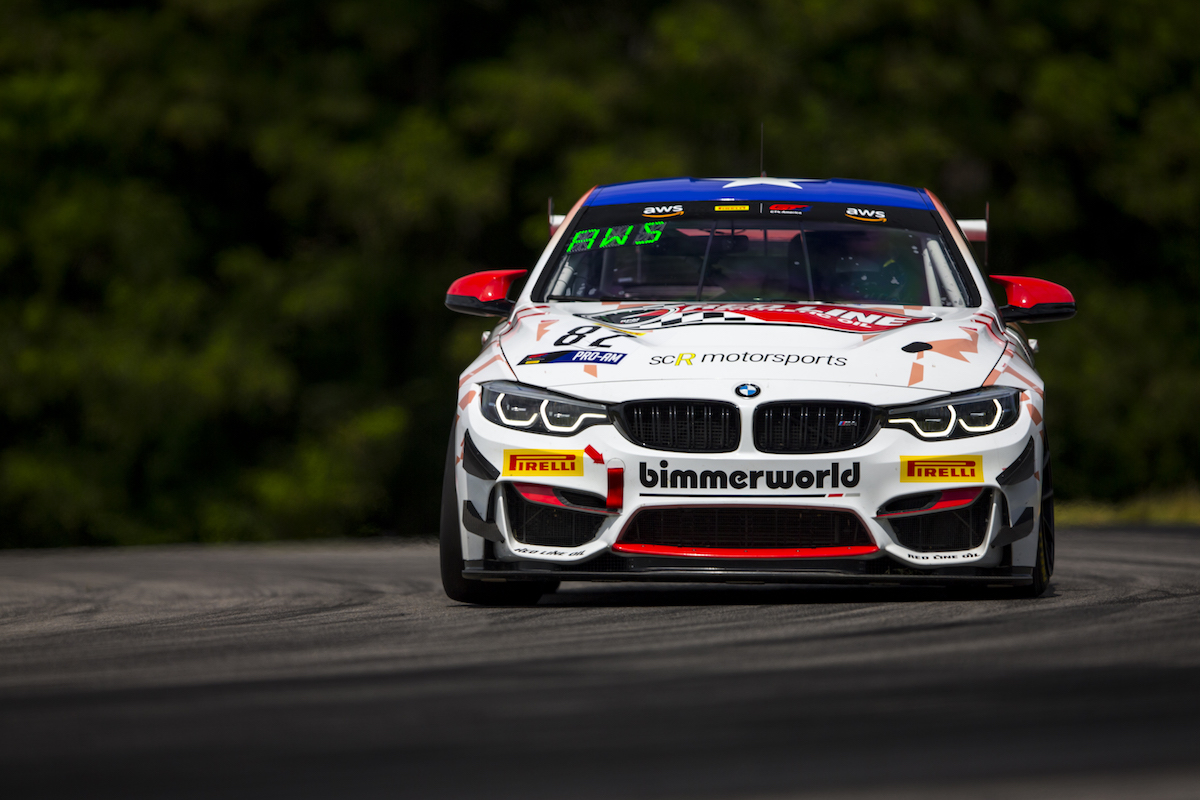 BimmerWorld rolled out their two TC America M240i Racing cars and their SRO M4 GT4 on a very hot weekend for six total races across two series. SRO has decided to run three races per weekend on select rounds to act as "makeup" races for the events that were canceled over the past several months. For this round, both series added a third race, making it vital to take care of the cars and drivers so they all survive an already hectic weekend.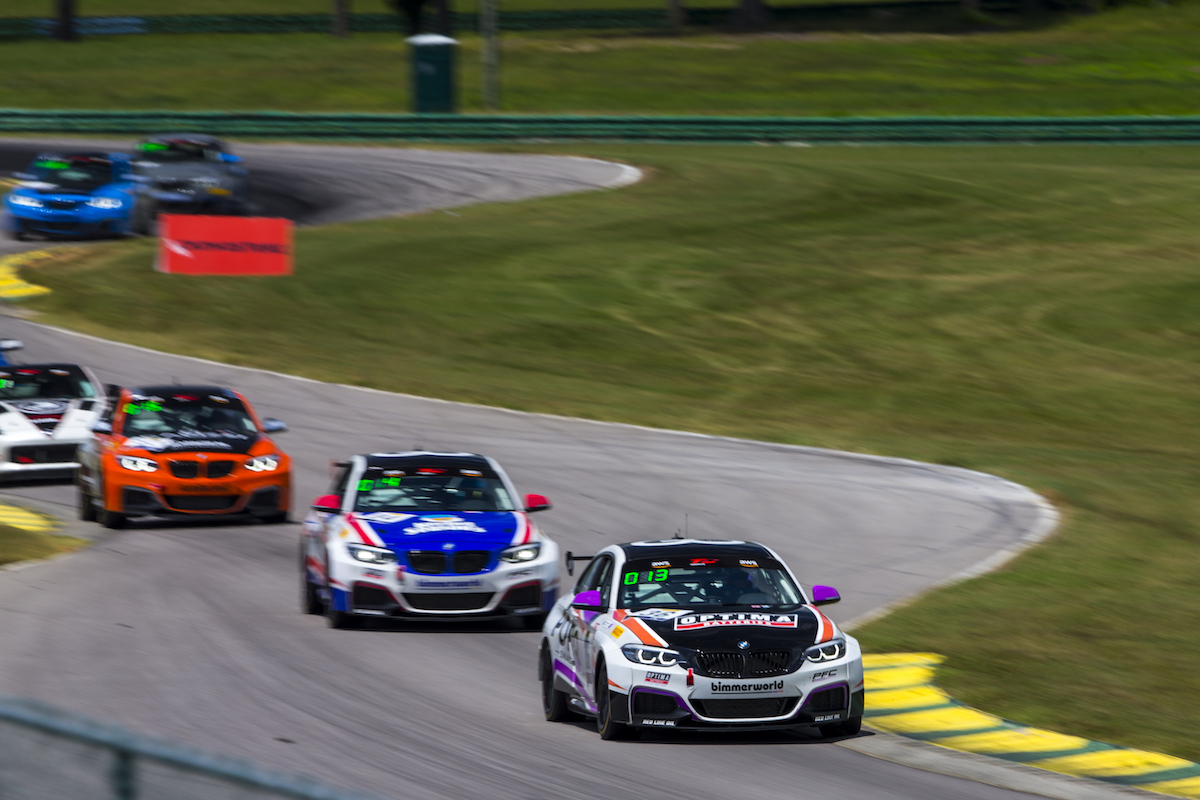 For the TC America series, James Clay in the No. 36 OPTIMA Batteries / Pörq M240iR and Chandler Hull in his No. 94 TAC Energy M240iR had solid showings all weekend. James with a second-place finish on Friday and a pair of third-place finishes on Saturday and Sunday after some absolutely epic battles among the top-3. Chandler Hull had the speed to beat all weekend as he set the fastest lap throughout the first two races, placing him on pole for the start of Saturday's and Sunday's races, but he had an unlucky tangle with a tire wall while in a fierce battle for a podium spot at the end of Race 2. The BimmerWorld crew jumped into action and repaired the car to get Chandler back to take the green flag on pole for the last race of the weekend. Hull finished the three-race weekend with a fourth-, fifth-, and tenth-place finish.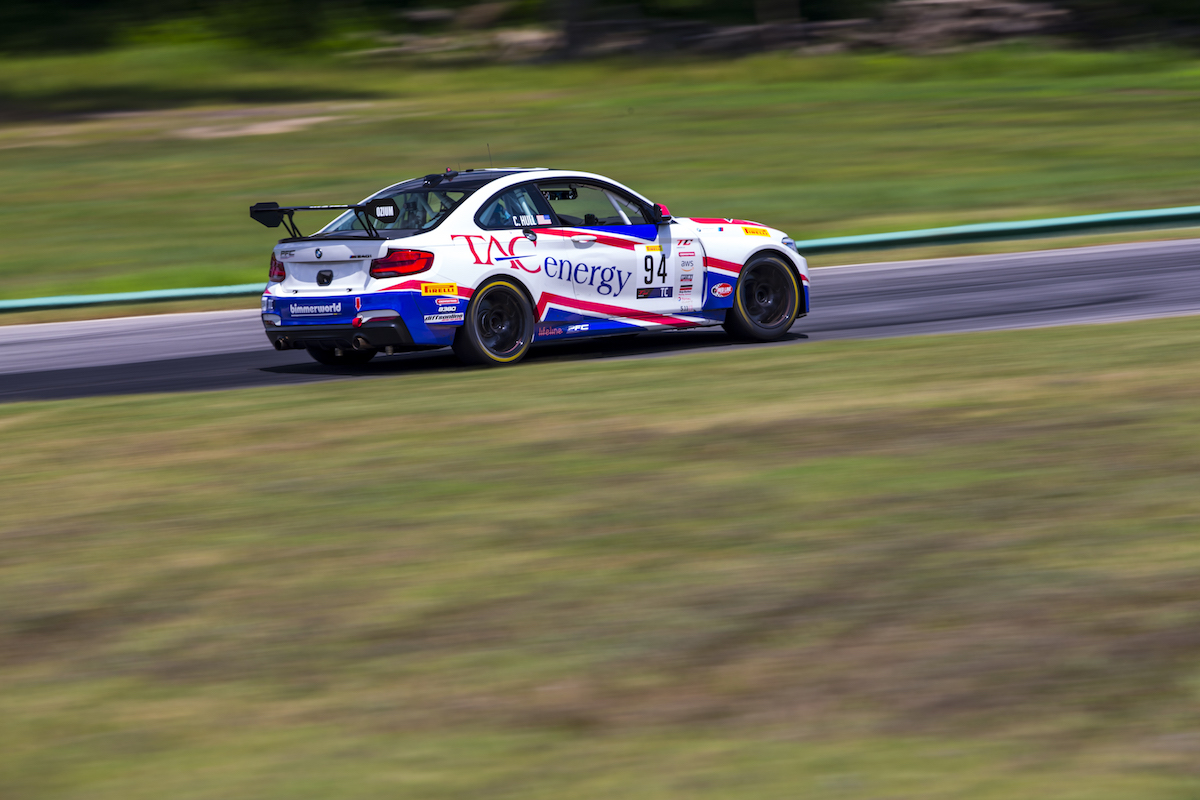 In the GT4 America Sprint X series, Bill Auberlen and James Walker Jr. took the Red Line Oil M4 GT4 to the top of the leader board right off the bat in practice and showed that they came with a purpose – to win. And win they did. Coming home with some serious hardware, Auberlen and Walker racked up two wins and a second-place finish, showing that the couple months off had no effect on their speed.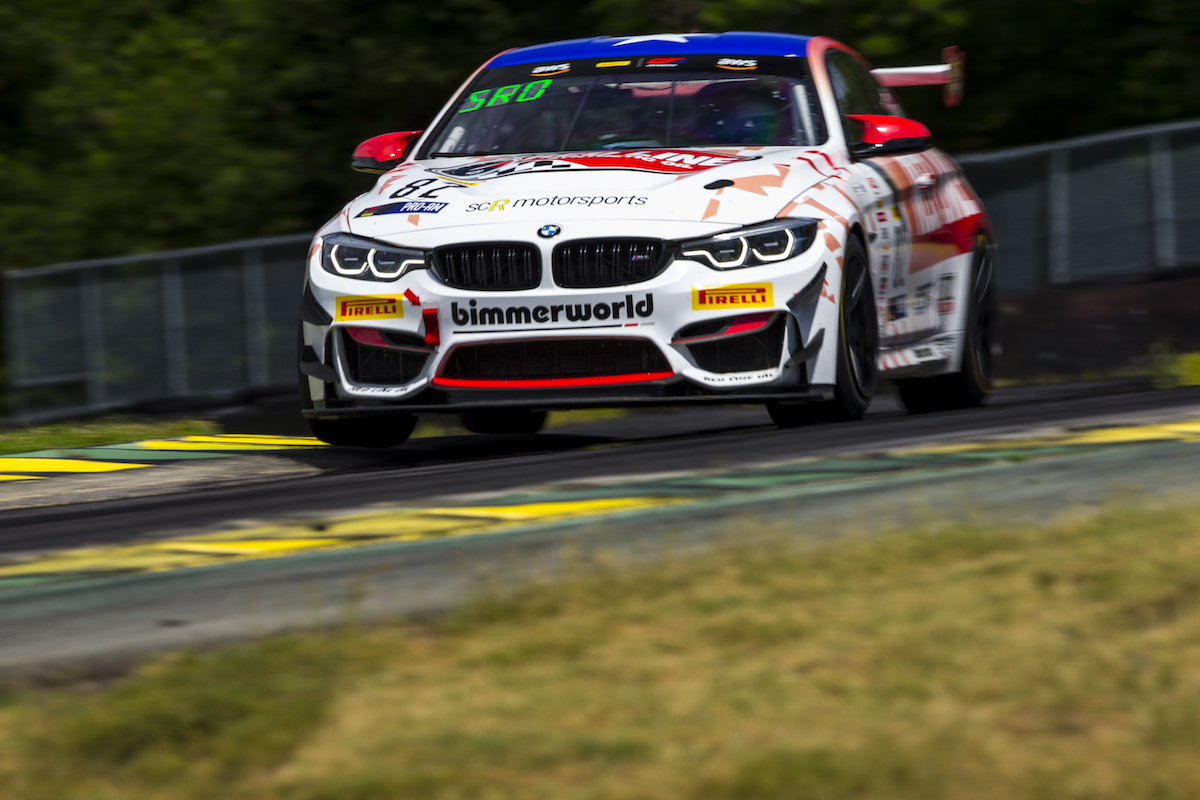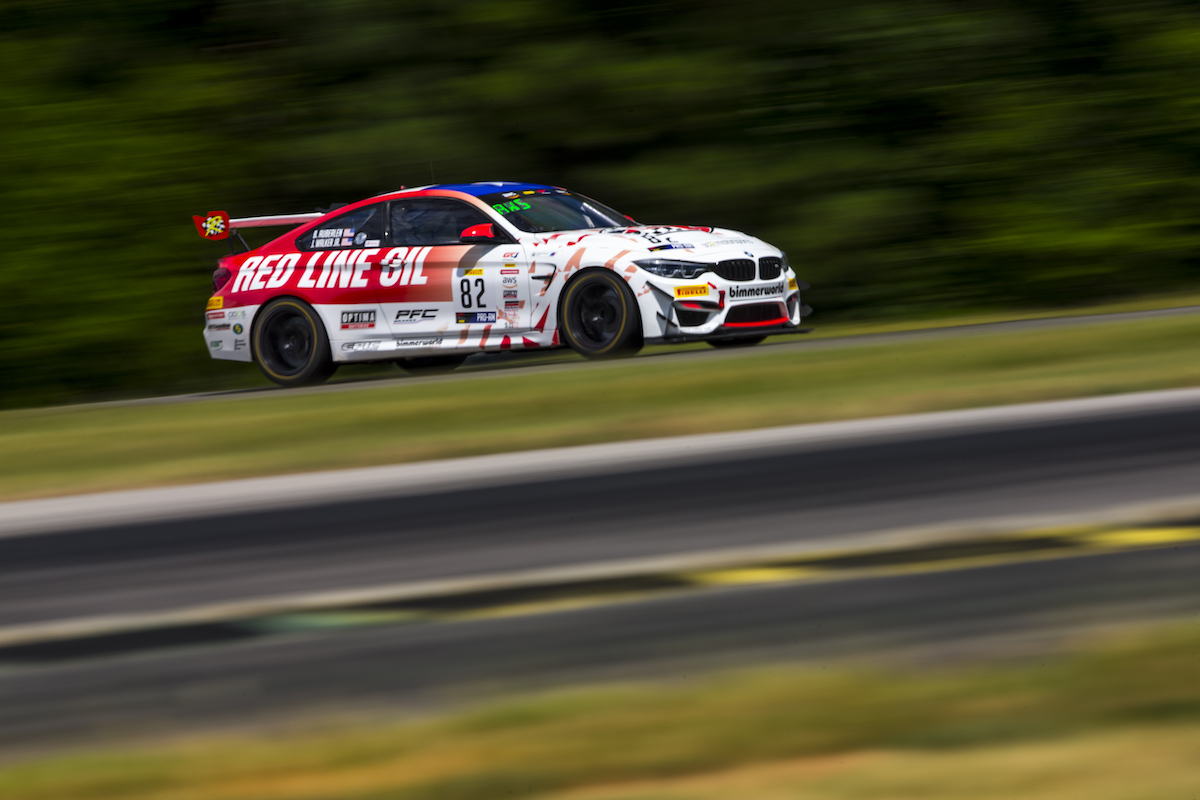 It was a much-needed successful week back at the track after a long break.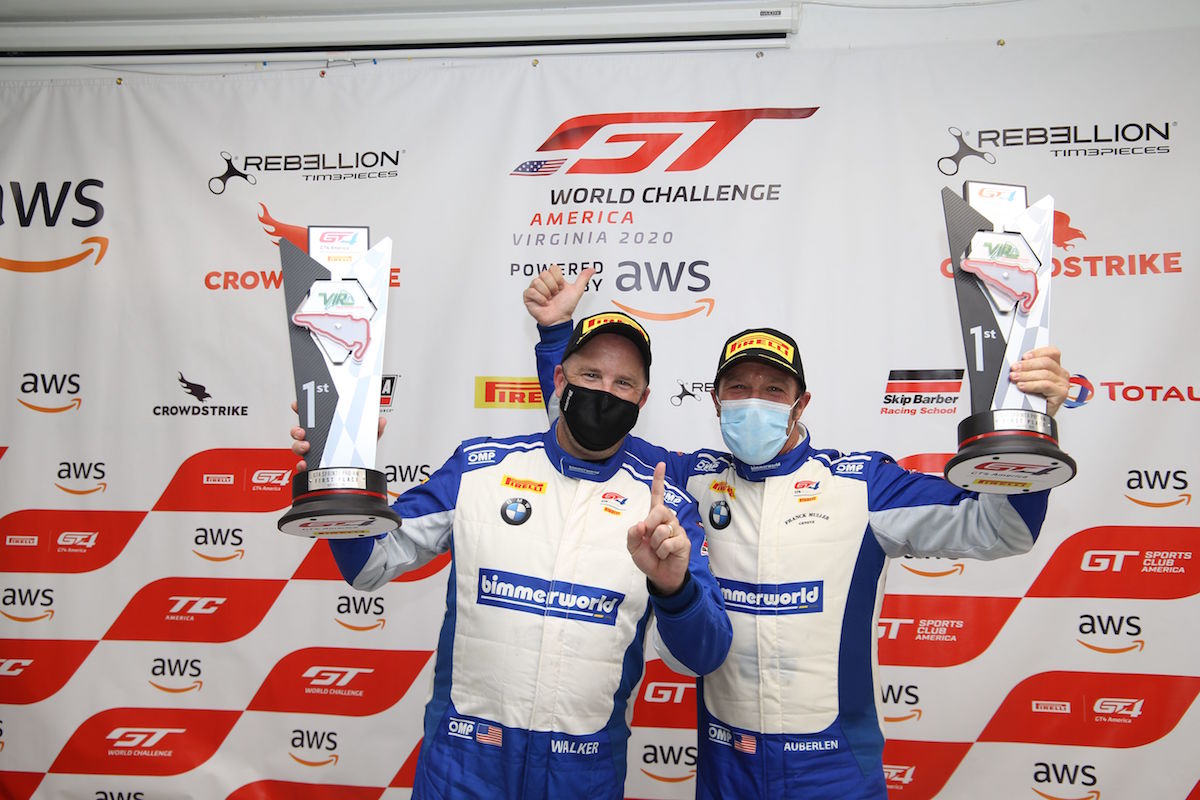 Next up for the SRO Championship: Sonoma Raceway August 7-9 where the TC America cars will have only two races, but the GT4 Sprint X series will have another triple-header!
FOLLOW BIMMERWORLD AT: https://www.facebook.com/bimmerworld
STAY UP TO DATE WITH BIMMERWORLD NEWS AT: http://www.bimmerworldracing.com