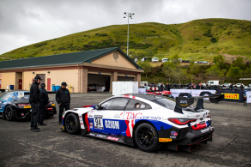 After a long but hectic off season, the BimmerWorld haulers made their way into Sonoma last week to kick off the 2022 SRO Motorsports America season. Out rolled three beautiful BMWs ready for battle, including our first entry into the world of GT3 racing, the No. 94 TACenergy / OZIUM BMW Motorsport M4 GT3 piloted by Bill Auberlen and Chandler Hull this year in the GT World Challenge America Presented by AWS series. The M4 GT3, which BimmerWorld took delivery of only the week before this race weekend, and two M4 GT4s were prepped, stickered up, and rolled through tech Wednesday afternoon. Drivers made last-minute checks to their seating positions, and the cars were put to bed until the first test session the next day.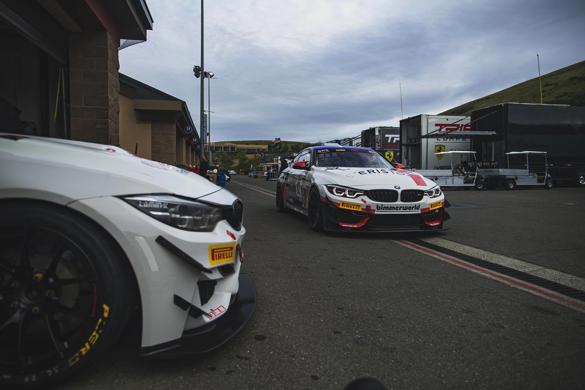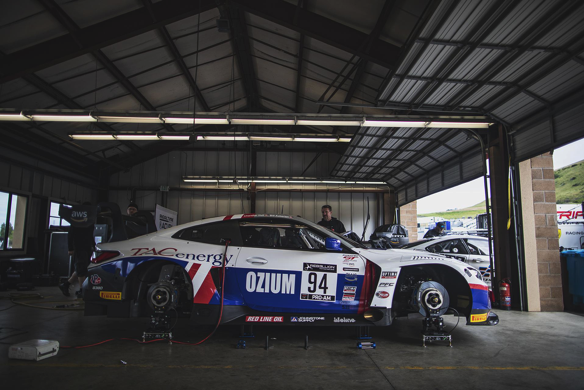 With all the anticipation and anxiousness leading up to the beginning of this season, it was slightly anticlimactic to arrive at the track Thursday morning to rain. The forecast said it would rain on and off throughout the whole weekend. Rain tires were mounted up and the crew and drivers dug right in and got to work.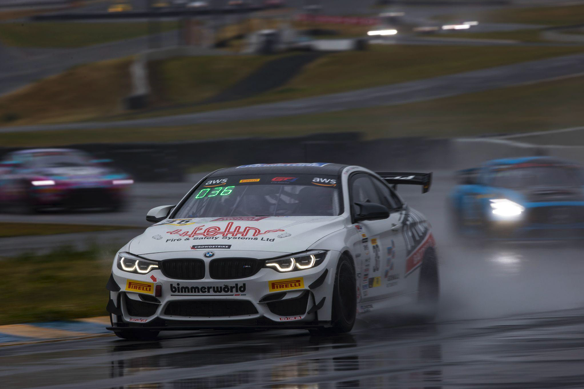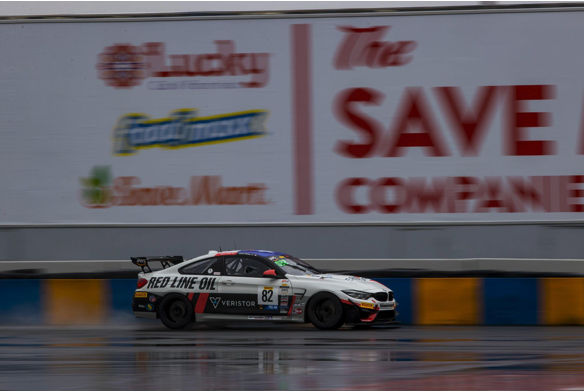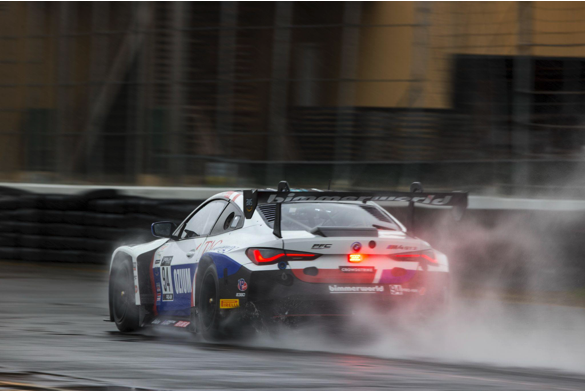 Friday was sunny, clear, and dry and allowed the team to really start finding its groove with the new GT3 while Auberlen and Hull exchanged notes.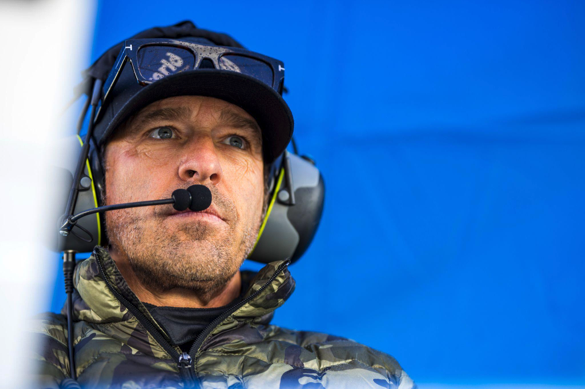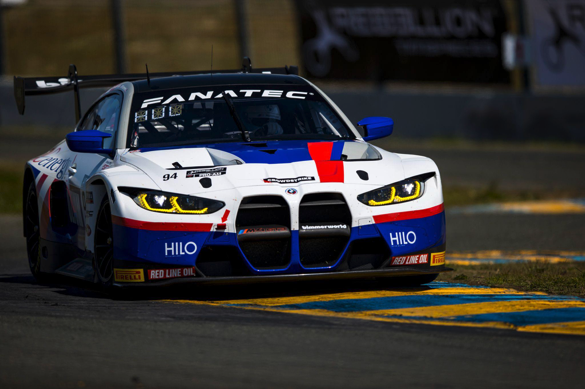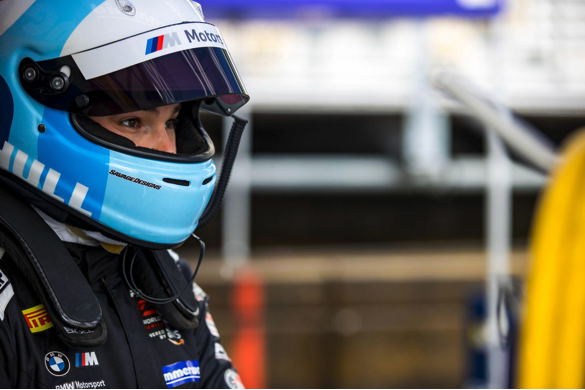 James Clay and Charlie Postins, drivers of the No. 36 OPTIMA Batteries / Lifeline USA M4 GT4, were busy getting comfortable with driver changes while James Walker, Jr. and Devin Jones, drivers of the No. 82 Red Line Oil / Veristor M4 GT4, poured over data to find a tenth here and there to make the most of Sonoma, which in the past has never been the best track for the BMW.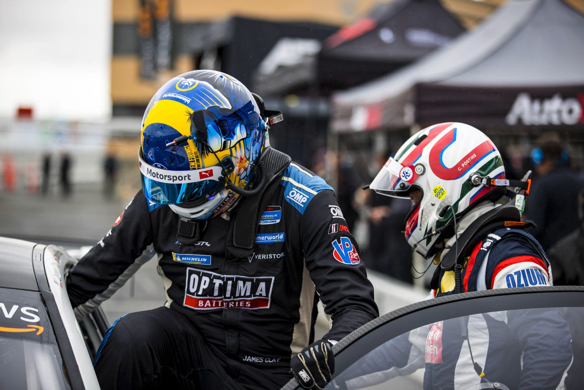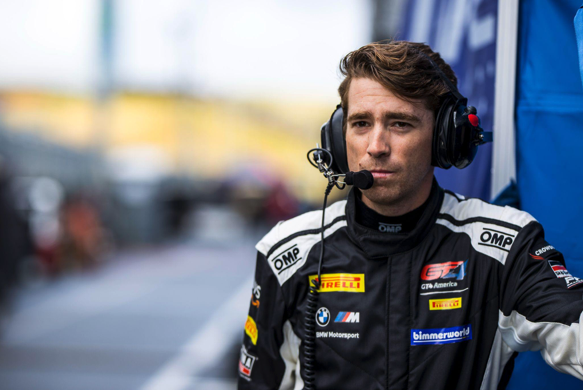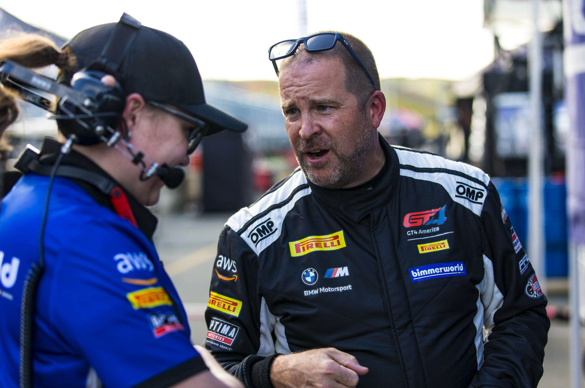 With rain sprinkling on and off throughout all qualifying sessions, the goal was equally about surviving as it was about finding speed. With the largest GT4 field on record at 41 cars, there wasn't a lot of open track and plenty of close calls while everyone scrambled to put down their best lap.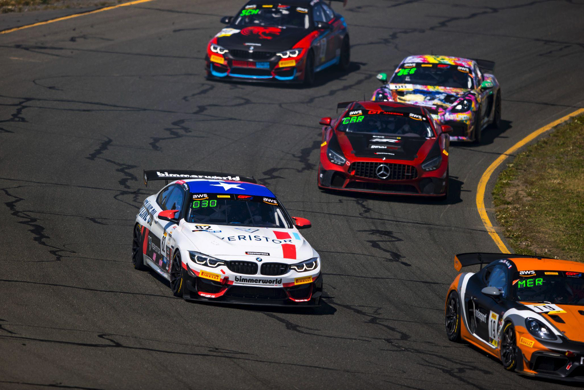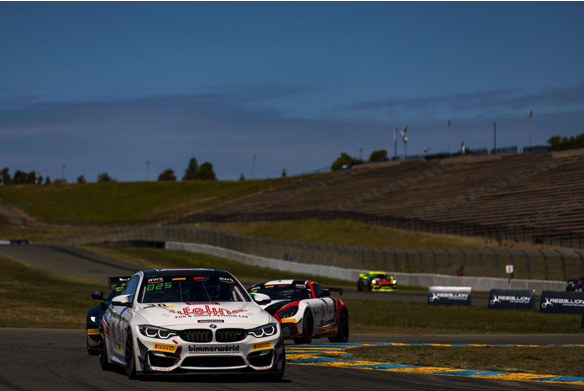 The forecast was finally dry and sunny for both race days. Auberlen and Hull had a solid Saturday running in the top-three the entire race and finishing on the podium in third. Sunday they had a tougher time getting to the front and finished seventh. In a car that was delivered only a handful of days prior, the team was very pleased with the results.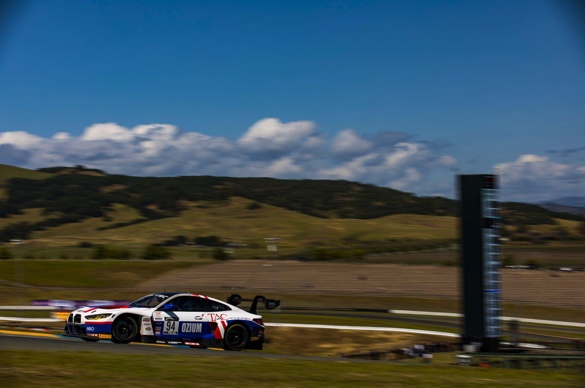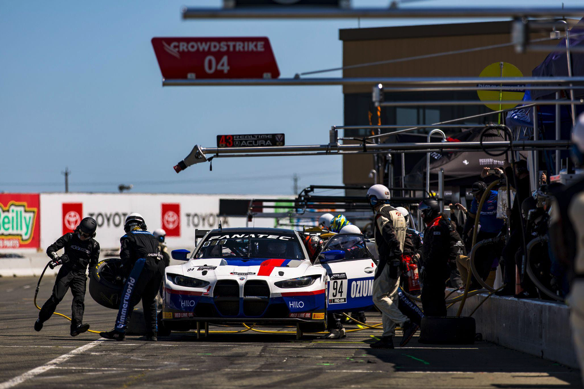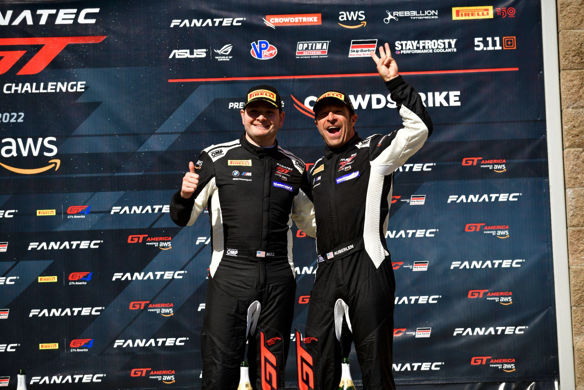 The pair of M4 GT4s took to the track, and the No. 36 of Clay and Postins started on the pole and took the win for Saturday by less than two tenths of a second! Sunday they managed to stay up front once again and grab another podium with a second-place finish. The No. 82 of Walker, Jr. and Jones was in the thick of battles every lap and managed to dodge many offs, crashes, contact, etc. to keep the car clean and intact. After the dust settled, they came home with a top-10 finish in the incredibly competitive field of over 20 Pro/Am entries in GT4 America SprintX both Saturday and Sunday.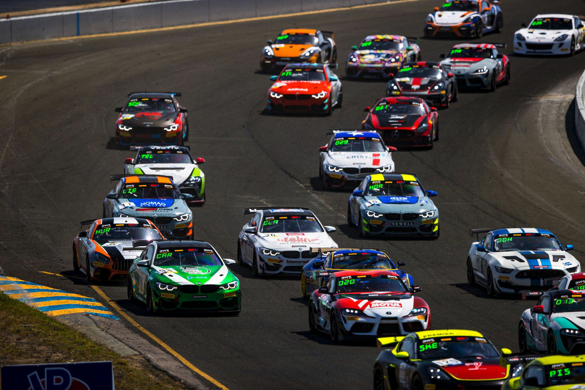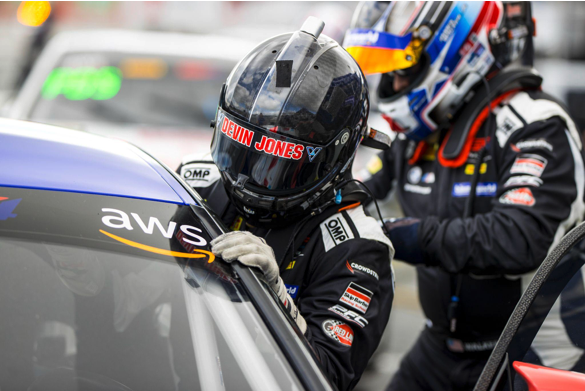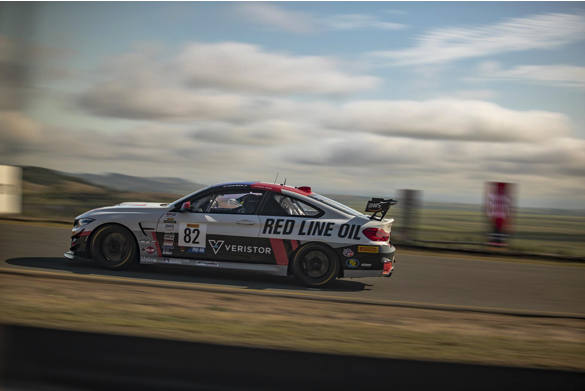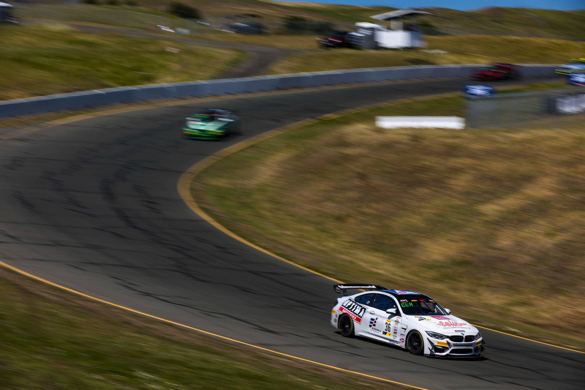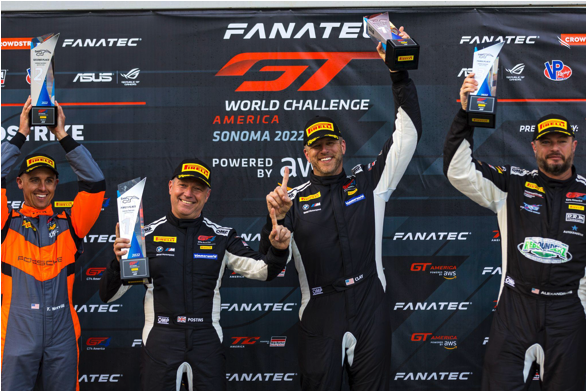 Starting off with three podiums out of four races is an excellent kick off to the season, and we'll be rolling this momentum right into the next race at Ozarks International Raceway on the weekend of May 20-22.
Follow BimmerWorld at: https://www.facebook.com/bimmerworld
STAY UP TO DATE WITH BIMMERWORLD NEWS AT: http://www.bimmerworldracing.com
ABOUT: BimmerWorld is renowned as a leader in BMW aftermarket and tuning expertise, with operations spanning from stock, aftermarket, performance, and racing parts sales and development through racing from club to professional levels. BimmerWorld Racing competes primarily with the BMW Motorsport M4 GT3 and GT4 in North America in both SRO and IMSA Championships, where the Virginia-based outfit has become a frequent winner and championship contender.