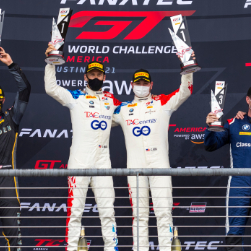 BimmerWorld Racing rolled into Austin, TX for Round Two of the GT4X season looking for solid results at a track with past racing success. The cars and drivers were ready to get down to business on track, but the weather had other plans, and rain was on the forecast throughout practice and qualifying.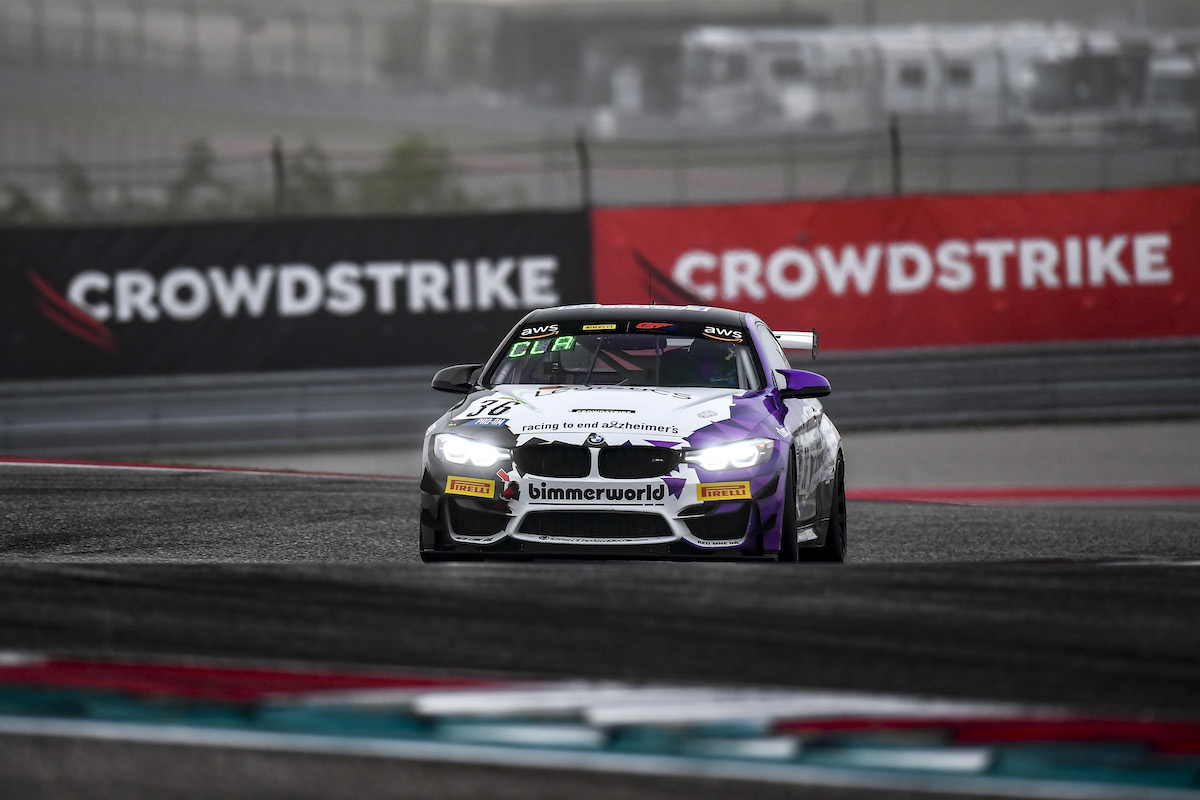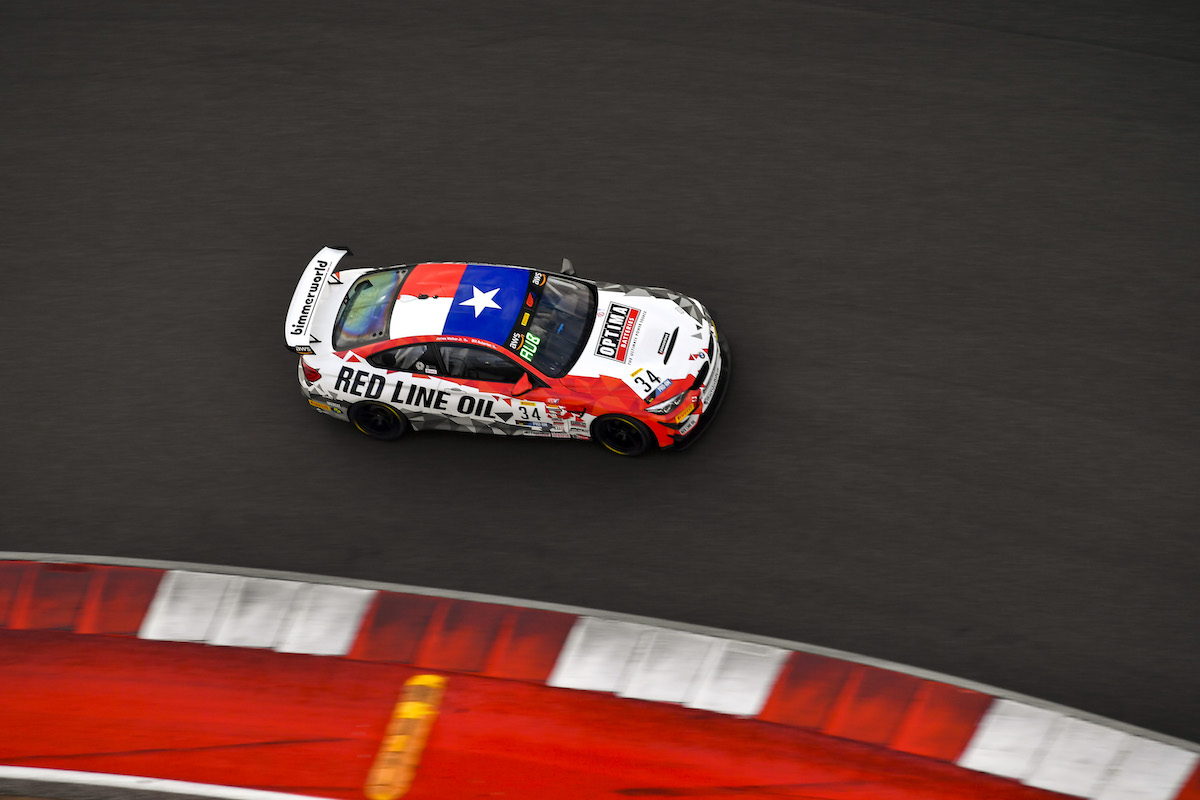 With a field of almost 40 GT4 cars scrambling to find speed on the damp track, it was hard to get a clean lap to show the pace of the BimmerWorld cars. By the time the track was starting to dry, it was too late to put down a fast lap, resulting in a starting position of P7 for the TAC Energy/GO Organic No. 94 of Chandler Hull and Jon Miller, P11 for the OPTIMA Batteries/Racing To End Alzheimer's No. 36 of James Clay and Nick Galante, and P29 for the Red Line Oil No. 34 of Bill Auberlen and James Walker Jr.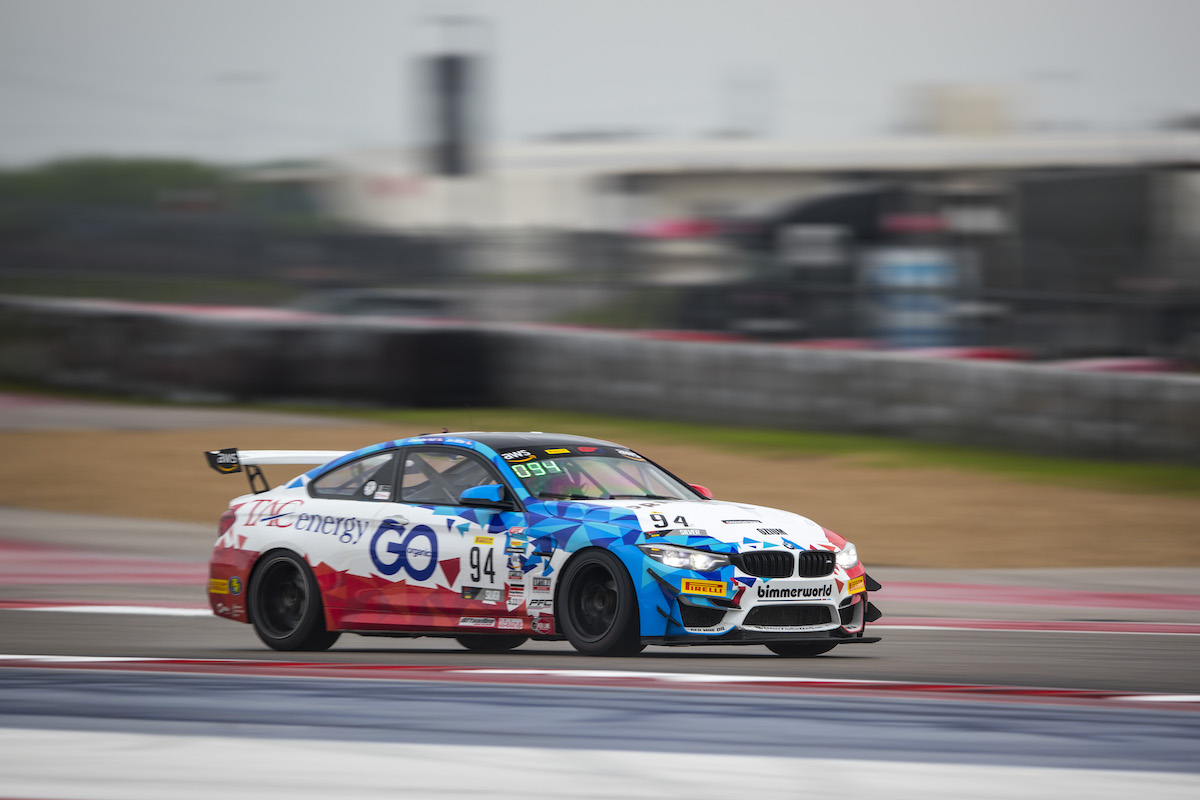 When the green flag dropped on Saturday, the track was dry and the sun was shining. The BimmerWorld Racing team was confident in the cars and ready to drive them to the front, knowing they all had far more speed than their qualifying positions implied. In the first two laps of the race, Clay managed to push his No. 36 M4 GT4 forward five positions to P6 while Miller pushed up three positions to P4, and Walker, Jr. went up several, placing that car well into the hunt from a mid-pack start.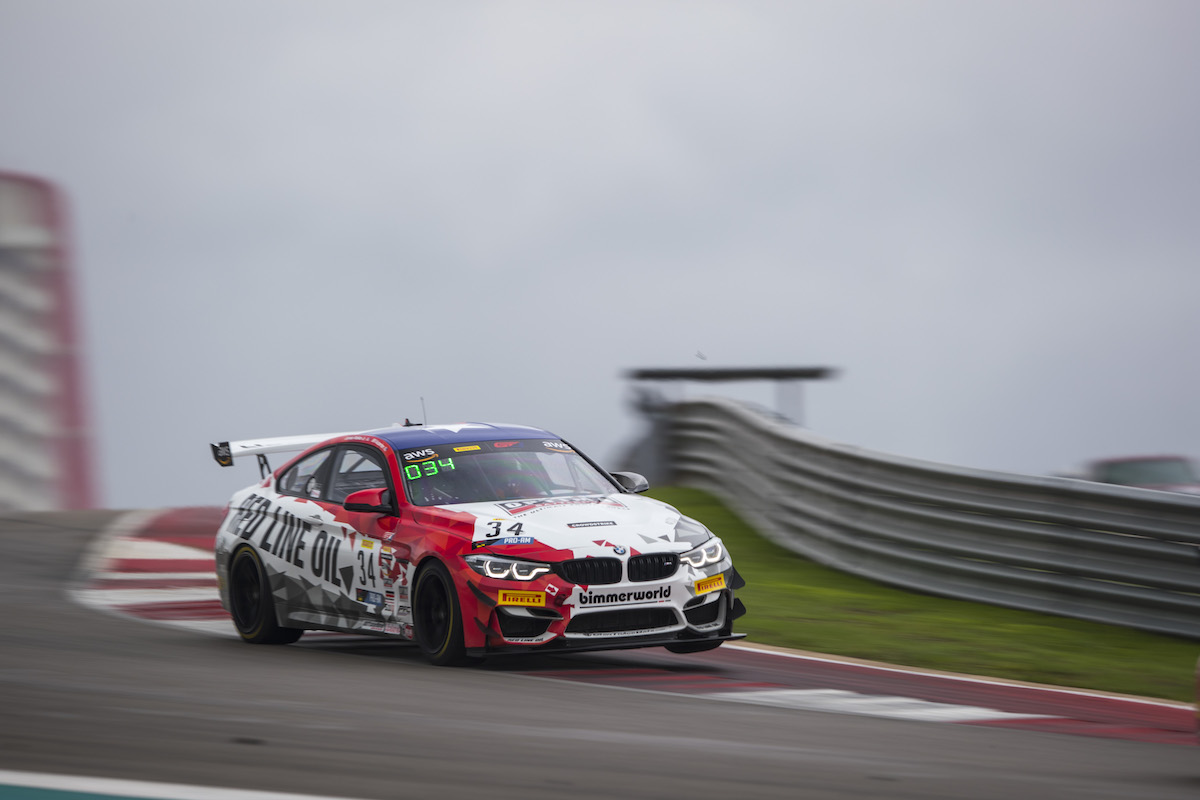 After a large impact into a wall by an Aston Martin, the race was under full-course caution for several minutes before the race was red-flagged with 37 minutes left on the clock. When racing restarted, the pit window opened with around 30 minutes to go. James Walker, Jr. was first to duck into pit lane, putting Bill Auberlen behind the wheel. Meanwhile, Miller and Clay continued pushing hard and made their way to second and third respectively before coming in for their driver changes.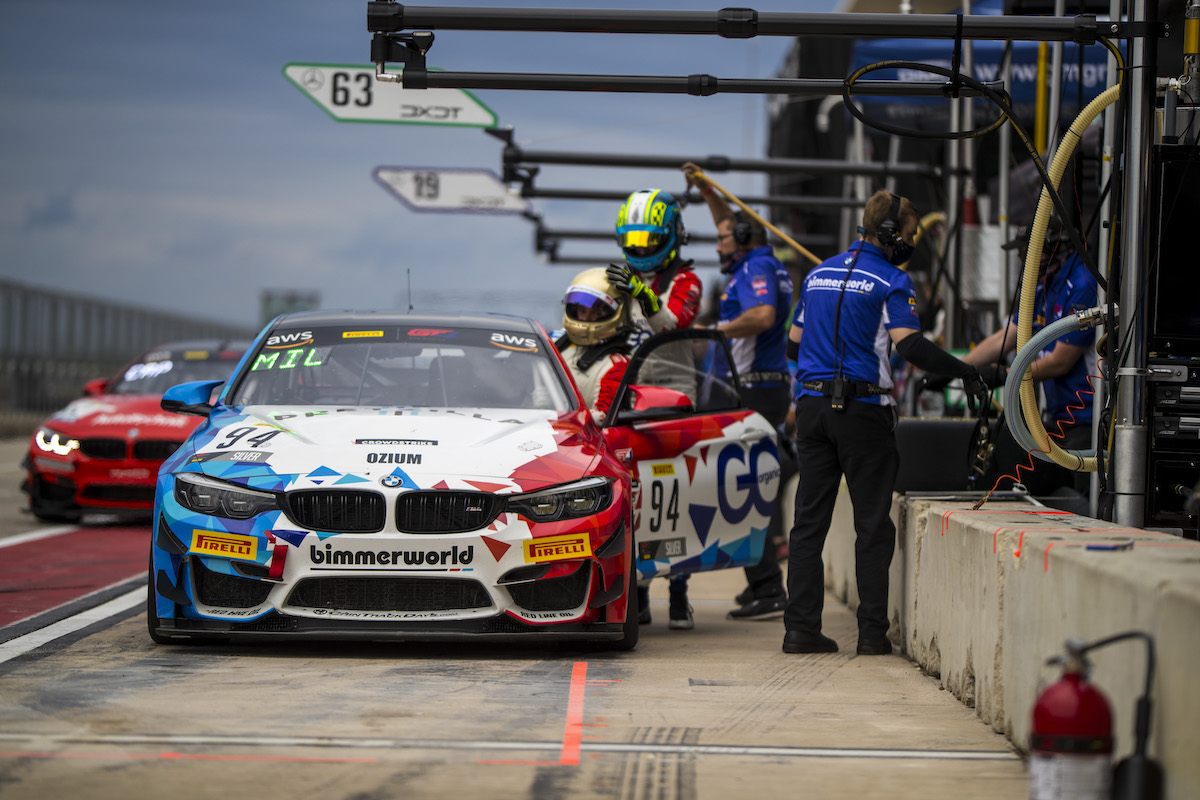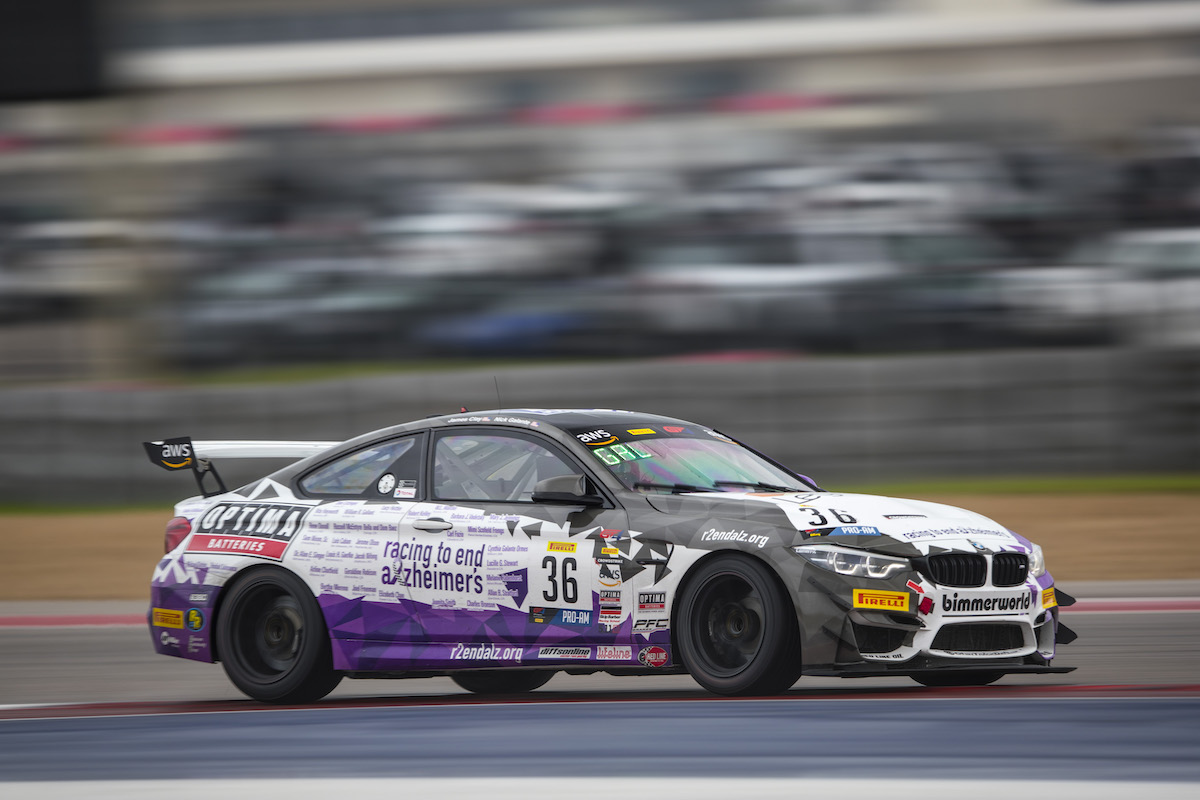 With Hull behind the wheel of the No. 94 GT4 and 20 minutes left on the clock, he rejoined the race in P2 overall, right in the thick of an all-BMW M4 GT4 train from first through fourth. While Hull and Galante were battling it out in the top-five, Auberlen was busy picking off multiple positions on every lap, running hard through the field and working the No. 34 up an amazing 24 positions by the end of the race. It was an absolutely amazing drive for the Red Line Oil No. 34. The duo of Chandler Hull and Jon Miller fought incredibly hard for their first win of the season in the GT4 Silver category.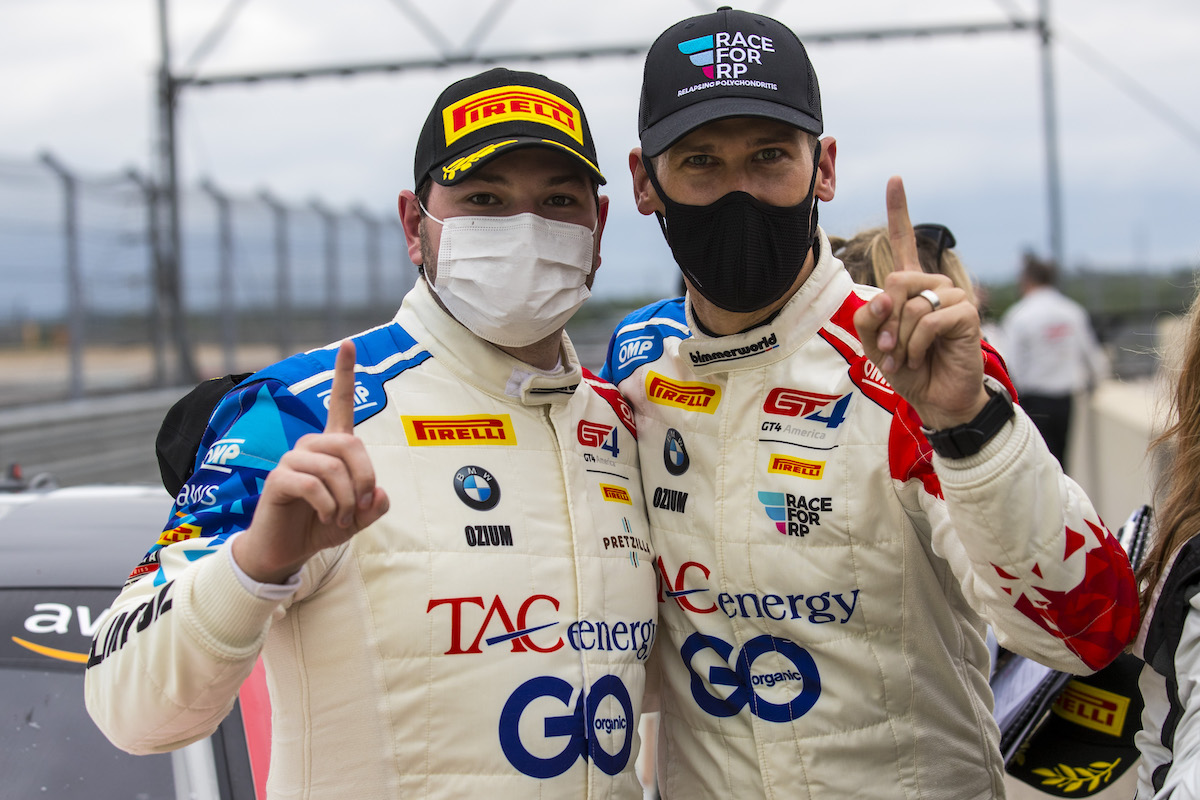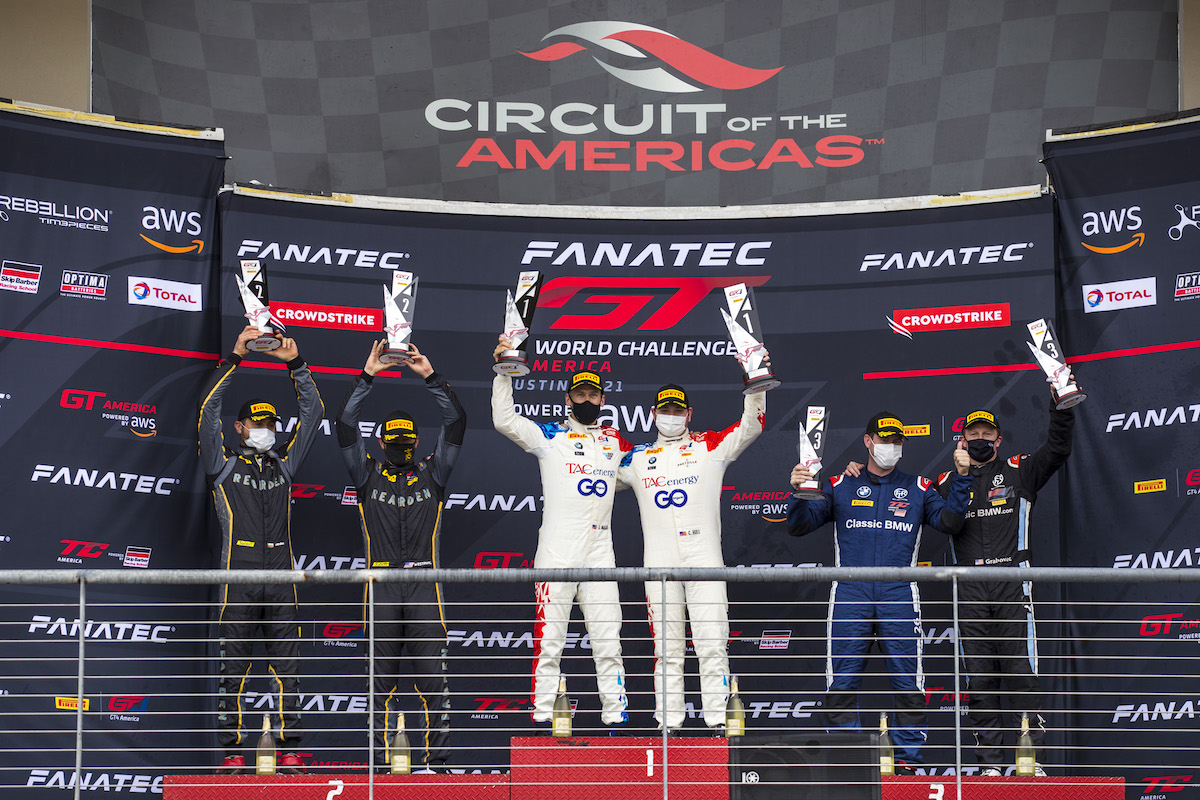 The next race on the schedule is at BimmerWorld's home track of VIRginia International Raceway on June 4-6. We always look forward to racing at VIR, but this time we're especially excited because we'll have fans back finally! We hope to see as many people as possible, as it's been much too long without seeing all our friends, family, and fans at the track. Be sure to stop in and say hi if you're around. Information on purchasing tickets to the VIR race can be found below.
Purchase SRO GT World Challenge America VIR Tickets for June 4-6 here: https://virnow.com/events/
FOLLOW BIMMERWORLD AT: https://www.facebook.com/bimmerworld
STAY UP TO DATE WITH BIMMERWORLD NEWS AT: http://www.bimmerworldracing.com
ABOUT: BimmerWorld is renowned as a leader in BMW aftermarket and tuning expertise, with operations spanning from stock, aftermarket, performance, and racing parts sales and development through racing from club to professional levels. BimmerWorld Racing competes primarily with the BMW Motorsport M4 GT4 in North America in both SRO and IMSA Championships, where the Virginia-based outfit has become a frequent winner and championship contender.