Gregory Liefooghe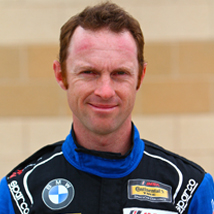 2014-2016: Successfully campaigned a Porsche Cayman with Next Level European in the IMSA Continental SportsCar Challenge, earning multiple podium finishes through three seasons and a win in 2015. Helped develop co-driver Ari Balogh's race craft during the 2016 season.
2013: One win and three podium finishes, resulting in third for the Driver's and Team Championships, and scoring points to help clinch the BMW Manufacturers' Championship for the second year in a row.
2012: Lead driver of the BimmerWorld 81 car in GRAND-AM, winner of Barber Motorsports Park. Three podium finishes, fifth in the Drivers' Championship, and scored points to claim the Manufacturers' Championship for BMW.
2011: GRAND-AM Continental Tire Sports Car Challenge with BimmerWorld, seven races in ST and three in GS, with two podiums and four top-10s. Ran three races in SCCA World Challenge, resulting in two podiums in GTS and one top-5 in TC.
2010: GRAND-AM Continental Tire Sports Car Challenge placing the car 8th in the championship. Two podiums and one top-5 in three Canadian Touring Car starts. One win in one Mustang Challenge start.
2009: Won the 25 Hours of Thunderhill in E1. Third in the Jim Russell Championship Race Series with two wins and five podiums. One podium and two top-5 finishes in the Skip Barber Western Series.
Personal: Completed his BBA at CEFAM in Lyon, France, and his MBA at Pace University in New York City. Maintains a strong fitness base by adhering to a rigorous cardio and strength training program, including hours spent on his road bike in the hills of the Wine Country.
Tags