Lifeline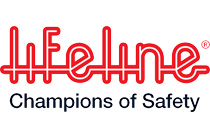 Why is Lifeline one of the key players in motorsport safety? Since the company was formed almost forty years ago, in 1980, the key to its progress—and success—has been in research and development. It is this constant striving to create a better products that keeps Lifeline ahead of the competition.
Having built a solid reputation for innovative fire knock-down systems, Lifeline soon began drawing on its considerable technical skills to develop other motorsport products where safety was at a premium.
At Lifeline, we understand the needs of the motorsport competitor, because we compete ourselves. Sure, we will not be challenging for the F1 World Championship™, but being in the mix enables us to listen to the pitlane discussions among drivers, teams, and constructors that very often form the nucleus of an idea for a new product.
Tags
Tags not found