Chandler Hull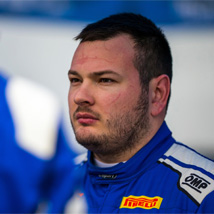 2020: After his impressive success in the previous SRO TC America season, Hull continued with the same theme of consistency, speed, and talent, ending the season with a fourth-place finish in overall driver standings and helping push the BImmerWorld team into second place, just a few points away from winning first in the team standings.
2019: In his inaugural professional season, surprised the touring car class by finishing third in the driver's championship and was named Rookie of the Year for his season's success. His rookie season in TC captured four podiums, seven top-5 finishes, and one pole position.
2018: Upon completion of a local SCCA driving school as well as a BMW CCA Club Racing school in early 2018, Chandler hit the ground running and completed 19 race weekends in his Spec E46. Chandler's first year of racing took him to every corner of the United States, competing in NASA, SCCA, and BMW CCA events and experiencing the best tracks that the U.S. has to offer. Ultimately, after more than 50 races across the country, Chandler finished in first place in the NASA Texas region, third place in the BMW CCA South Atlantic Region, and managed a top-5 finish in BMW CCA national point standings. Chandler will continue to race his Spec E46 across the country, and he is taking the next step in his racing career with his professional debut in TC America, driving a BimmerWorld BMW M240i Racing for Copart. Along with all this, Chandler will take his driving internationally by competing in Europe.
Personal: Chandler is an amateur club racer turned professional based in Dallas, TX. He began his driving career participating in local Porsche Club of America's Driver Education events, and at the age of 21, Chandler had his first on-track experience and was hooked. After registering for every event he could find for two years, Chandler decided to take his driving to the next level and pursue his dream of racing.
Tags