BimmerWorld Completes GRAND-AM GS Lineup with Wilden, Michaelian
January 5th, 2011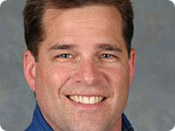 2009 GS champion Ken Wilden and Continental Series race winner Bob Michaelian join BimmerWorld to form strong 4-car ST and GS assault.
Expanding a racing team from two cars to four requires immense planning and labor, but to make all of that extra effort worthwhile, the best drivers are required. With today's announcement of Ken Wilden, 2009 Continental Tire Sports Car Challenge Grand Sport champion, and 2010 GS race winner Bob Michaelian as the drivers of the No. 78 BimmerWorld Racing BMW M3 V8 GS entry, the team has everything it needs to succeed.
Wilden, who draws from a massive amount of racing experience in open-wheel and touring cars, and Michaelian, who has worked his way up the tin-top ladder with impressive performances at every level, arrive at BimmerWorld after driving together for six races during the 2010 GRAND-AM GS season.
Wilden and Michaelian compliment BimmerWorld's new-for-2011 GS program that will see team owner/driver James Clay and Seth Thomas partner in the No. 79 BMW M3. BimmerWorld's two-car GS effort, coupled with their two-car Street Tuner program, gives the Dublin, VA-based outfit the strongest possible program to earn a championship.
Having two proven stars in the No. 78 BimmerWorld entry is a major boost to the team, according to Clay.
"As we were working on our driver lineup for 2011, I had a very short list of GS drivers I wanted as we expanded our program. Having Seth with me in a car was important and filling the other car with a driver pairing equally capable of winning the championship was critical to our program goal. Bob and Kenny are battle-proven and complete our lineup of four championship contenders perfectly."
For Michaelian, getting a taste of success in GS last year spurred him and Wilden to find the most competitive team to pursue a title.
"I have followed the success of the BimmerWorld team over the last few years and have been super impressed by the competitiveness and professionalism of their operation. Kenny and I both are excited about the opportunity to partner with BimmerWorld. Given the competitiveness of the team as well as the strength of the BMW M3 platform, we are looking forward to putting together a strong effort for the championship in 2011."
As Wilden shares, the decision to move to BimmerWorld and the renowned M3 V8 package was done only after careful consideration.
"It was a long vetting process for sure, and I feel it was very thorough. We looked at multiple teams and manufacturers. The history and past performance of each team and car was reviewed, and we had multiple conversations over the last few months before coming to a conclusion. Bob and I really felt that BimmerWorld ranked higher in our assessment."
With so much promise shown in 2010, Wilden believes he and Michaelian have the right tools and team beneath them to succeed.
"We are going into this year with the expectation of being able to compete for wins with the BimmerWorld package, and to have a very high average overall finishing record. We expect the reliability of the BimmerWorld BMW will get us to the finish of every race consistently, which is crucial in this series. That might seem like high expectations, but that is what you need to win a championship. That's the formula that helped me to win the 2009 GS championship, and that's the same focus we'll have in 2011."
Commercial support is a vital element of fielding a competitive effort, and as Michaelian explains, his sponsorship roster is the driving force behind his championship aspirations.
"Bizrate.com is coming on board to support our 2011 GS efforts. I have had the great fortune of working at Shopzilla, Inc. for almost 11 years. Shopzilla, Inc. owns and operates multiple web properties including Bizrate.com, Shopzilla.com, Beso.com, and TaDa.com. The company is a special group of people and I feel privileged to showcase our product on the BWR car in 2011. I have helped run both the Shopzilla and Bizrate websites for the last 5 years and am excited about the opportunity to showcase the Bizrate brand in the GRAND-AM series. The GRAND-AM brand is synonymous with putting out a quality product so we feel like it's a great place to highlight the quality service that Bizrate provides its consumers."
Follow BimmerWorld's progress at www.BimmerWorldRacing.com as they prepare for the 2011 GS season opener during this weekend's test at Daytona International Speedway.
Bizrate is the trusted shopping resource, linking shoppers with over a million products, brands, and stores with one click. Bizrate enables shoppers to search for virtually every product, store, brand, and deal on the web. Shop the biggest names you know to the small but trustworthy stores just waiting to be found. Compare across products, prices, and store information. Quickly access all the ratings and reviews you need to make a confident buying decision. With Bizrate, shoppers can find the right product, at the right price, every time.
###
Courtesy: BimmerWorld Media Services
[email protected]
More information about the team, cars, and drivers can be found at www.bimmerworldracing.com
Information on BimmerWorld's Customer Car Services can be found at www.bimmerworld.com
Details on PowerFlex Suspension Bushings can be found at www.powerflexusa.com
Tags
Tags not found
RELATED ARTICLES
Related article(s) not found