Tyler Cooke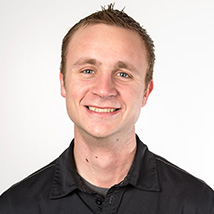 2016: Changed cars to co-drive with James Clay in an effort to further develop the F30 BMW 328i. The driving team maximized all aspects of the turbo 4-cylinder BMW's performance, earning a world's first pole position with four pole positions (two from Tyler) through the season as well as delivering the first-ever podium finish for a turbo F30 BMW 328i.
2015: Assisted with continuing development of the second new F30-platform BMW 328i with Andrie Hartanto, with multiple top-10 finishes through the season that saw the F30 become a true series contender.
2014: Started the season with second place at Daytona and continued with numerous top-5 and 10 finishes. Finished the year 5th in the Drivers' Championship.
2013: One win and three podium finishes, resulting in third for the Driver's and Team Championships, and scoring points to help clinch the BMW Manufacturers' Championship for the second year in a row.
Previously: After humble beginnings running a go-kart built by Cooke's father in a local school parking lot, the Plantation, Florida native showed promise at the St. Lucie dirt kart track, scoring two wins and a third place finish in his first season. Cooke was also a four-time pro shifter kart champion at the Homestead karting facility. Moved to cars in 2011 in the Mazda MX5 Cup series with six poles, seven wins, and 22 top-5 finishes, then full time in a professional series in 2012.
Personal: Born August 18th, 1994, Cooke caught the racing bug from his grandfather who ran a late-model team where Cooke was a fixture early in his life, with father Tom continuing to mentor Tyler through his career and into his professional years. Aside from his studies, work, long walks on the beach, and busy race schedule, Tyler still finds time for occasional modeling shoots where he proclaims to be close to mastering Magnum.
Tags