Jon Miller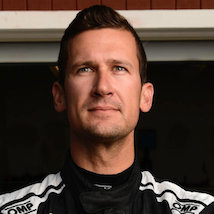 2020: Co-driving with Samantha Tan, Miller claimed third place in the Silver class driver's championship in GT4 America with ST Racing in a BMW M4 GT4. The pair scored six podium finishes to help win the team's second championship in a row for ST Racing. Miller ended the season with a second-place finish in the GT4 class of the Indianapolis 8-hour race with teammates Tan and Nick Wittmer.
2019: Miller and co-driver Harry Gottsacker won the GT4 West Pro/AM Championship, finishing off the podium just one time and claiming two overall victories in the GT4 America series in an ST Racing BMW M4 GT4. Miller also joined the driver lineup at RHC-Jorgensen-Strom in a BMW M4 GT4 for the Laguna 8-Hour IGTC race, finishing second in class and the COTA 24-Hour. For the Nurburgring 24-Hour, Miller drove for Huber Motorsport in a 991.2 Porsche GT3 Cup in the SP7 class, finishing fifth in class and 25th overall as the highest-finishing American driver that year.
2018: Paired with Aurora Straus, Miller joined ST Racing for the 2018 GT4 America SprintX season in a BMW M4 GT4. Together, they scored a class win and multiple podiums. Jon also drove for Glickenhaus in the SCG003 GT3 at the COTA 24-Hour. Miller raced for RHC Jorgenson-Strom at the Laguna Seca 8-Hour IGTC round, finishing in sixth.
Previously: Jon Miller began racing in the Barber Dodge Formula series in 2003, winning races in his first two seasons of competition with no previous karting experience. In 2006, Jon seized an opportunity to make his professional racing debut in the Grand Am Cup (IMSA Michelin Pilot Challenge) series driving a 996 Porsche for Team Sahlen. That race turned into a full season of driving an E46 M3 in the GS class in 2007 with Automatic Racing. In 2008, Miller rejoined Automatic Racing for the Daytona opener, qualifying up front and leading the race for the first half, eventually finishing in fifth. After Daytona, Miller switched teams, joining Craig Stanton at BGB Motorsports. Jon and Craig went on to win the New Jersey Grand Prix and a podium finish at Iowa Speedway, narrowly missing out on a championship win with an engine failure in the closing minutes of the VIR 6-Hour season finale, finishing 5th in the championship.
Originally from South Florida, Miller graduated from the University of Central Florida with a BA in Political Science and now lives in Orange County, California with his wife and two sons.
Tags