Featured Video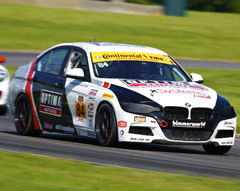 The Virginia-based BimmerWorld team was looking forward to a successful race at their home track, and in many ways, the strides made by the BMW aftermarket and tuning specialists during the event were exceptional. Prodigious speed demonstrated in practice and again qualifying with the new BimmerWorld-developed turbocharged BMW 328i had team owner/driver James Clay feeling optimistic for race day w...
Upcoming Races

The state-of-the-art racetrack in Austin, Texas hosts the penultimate round once again in 2015.

The Continental Tire Challenge joins the TUDOR Championship and a number of other series in closing out the season on the classic Georgia road circuit.
Recent News