Featured Video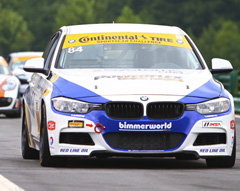 BimmerWorld has two rounds left to move its drivers further up in the Continental Tire Series Championship and earn a well-deserved win, making this weekend's race at Circuit of The Americas an important event on the calendar. It will mark BimmerWorld's second visit to COTA in Austin, TX, and with two types of BMW 328is at their disposal, team owner/driver James Clay believes something posi...
Upcoming Races

Road Atlanta is a 2.54-mile world class road course located just north of Braselton, Georgia, USA.

Road America is one of only a hand-full of road circuits in the world maintaining its original configuration[3] being 4.048 miles (6.515 km) in length and 14 turns.
Recent News
BimmerWorld Cars