Featured Video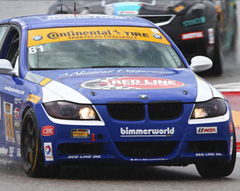 Potential was high for BimmerWorld at Circuit of The Americas, yet the results were less than anyone expected, and with very little time until the season finale gets under way, the Virginia-based BMW experts are now focused on maximizing their results next week at Road Atlanta. The 2.5-hour race at COTA saw four fast BimmerWorld BMWs, including three 328is built on the E90 platform and one turb...
Upcoming Races

Road Atlanta is a 2.54-mile world class road course located just north of Braselton, Georgia, USA.

Road America is one of only a hand-full of road circuits in the world maintaining its original configuration[3] being 4.048 miles (6.515 km) in length and 14 turns.
Recent News
BimmerWorld Cars